harlotte, NC area residents have a new option when it comes to kitchen and bathroom design. Reico Kitchen & Bath has opened a new state-of-the-art showroom in "the Queen City" of Charlotte, NC, showcasing beautiful kitchens, bathrooms and home design products in a one-stop-shop environment.
Reico Kitchen & Bath, the premier distributor of kitchens and bathrooms in the mid-Atlantic region, is pleased to announce the opening of a new showroom to serve the largest city in North Carolina, Charlotte, and its' roughly 200 surrounding neighborhoods, and suburban markets. The new Reico Kitchen & Bath showroom in Charlotte is their 22nd showroom in the country and third in North Carolina, joining their Raleigh showroom and distribution center along with a showroom in Southern Pines.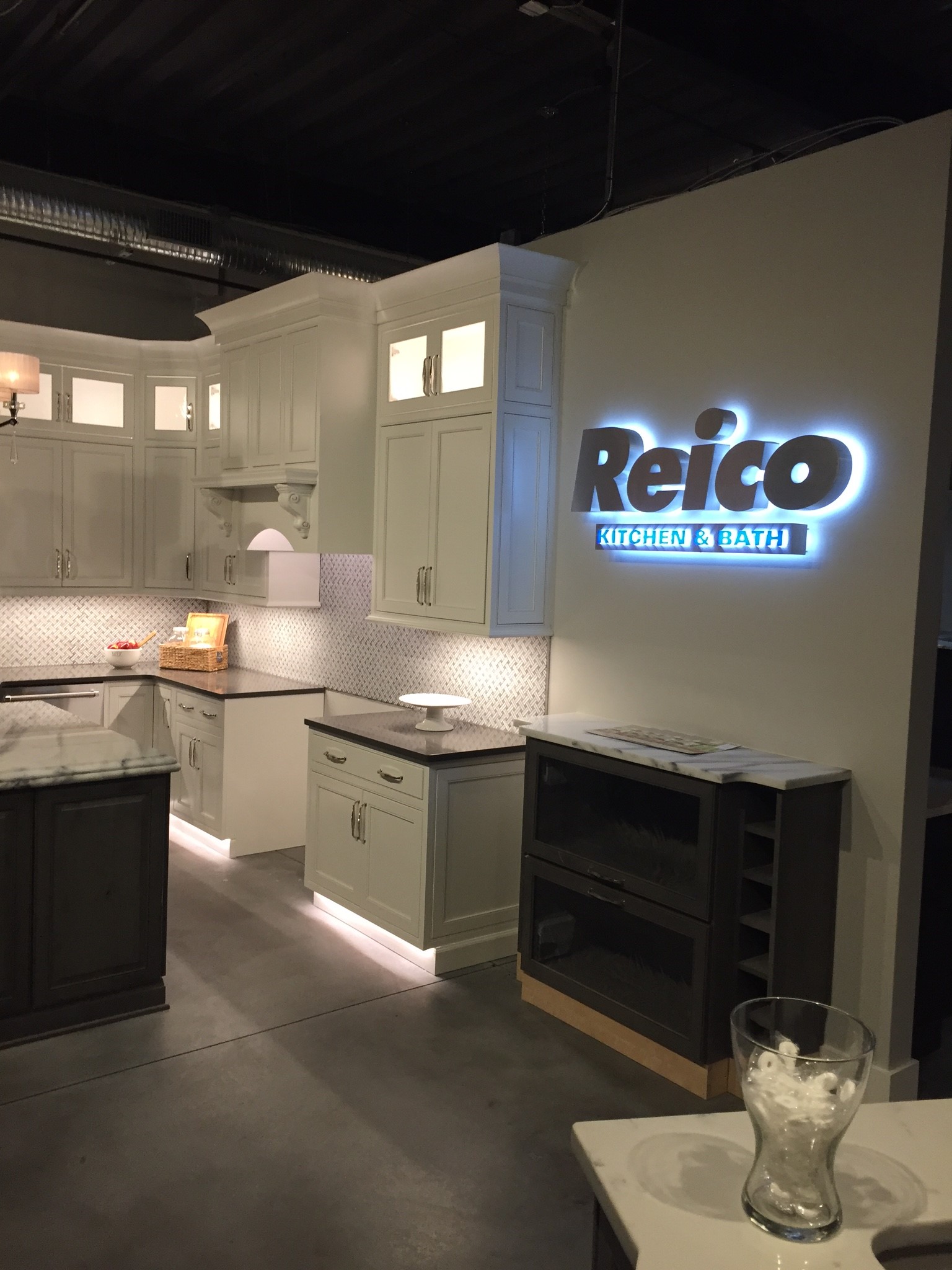 "We are extremely excited to be expanding into the Charlotte market with our newest Reico Kitchen & Bath showroom," said Reico Kitchen & Bath President Richard Maresco. "It has been our goal since we entered the North Carolina market last year to give kitchen and bath clients in Charlotte a new kitchen and bath resource for all their needs and we have the showroom and business model to do just that."
From personalized service and design to delivery notification service so you don't have to spend all day at home waiting for your delivery, our goal is to make the design and remodeling experience for customers in the Charlotte, NC area something better than they could ever imagine that brings their dream kitchen or bathroom to life. Find kitchen cabinets, bathroom cabinets, countertops, appliances and everything you need in one place for your project.
Conveniently located just southwest of downtown Charlotte in Suite 102 at 214 West Tremont Ave, the new kitchen and bath showroom perfectly utilizes the former art gallery space. It features a wide variety of kitchen and bathroom styles and displays in its 2800 square foot space, offering the perfect setting for clients looking for the most up-to-date and best in designs for kitchens and baths. Displays range from traditional to contemporary, showcasing the most current trends combined with timeless style. Showroom hours are Monday through Friday from 9 a.m. to 6 p.m. and Saturdays by appointment.
Established in 1952, Reico Kitchen & Bath is the premier distributor of kitchens and bathrooms in the mid-Atlantic region with 22 stores covering VA, MD, DE, PA and NC. While we are the largest kitchen and bath distributor in the country, the success of our company is built around our people and their ability to earn the business and appreciation of their clients. With a dynamic ability to service everything from large home builders to the customer looking for a personal one on one experience, our goal to have every customer recommend us. We offer full turnkey service, providing kitchen cabinets, bathroom cabinets, countertops, appliances, installation and everything else for a kitchen or bathroom project. Come to where customers have trusted their own kitchens and bathrooms since 1952, and watch Reico bring your dream to life.