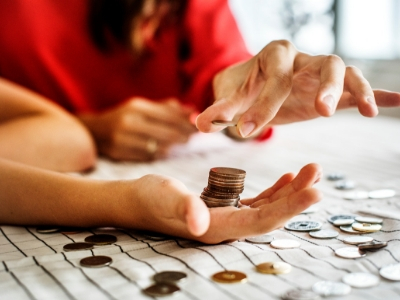 When you're planning a kitchen remodel, it's an understatement that there's a lot to do. You have to think about when you want to do your remodel, what you want to remodel, what style it should be, and more. But perhaps the most pressing thing on everyone's mind? The budget.
Don't stress about how much everything is going to cost. Stick to a plan to help ease up on some of that remodeling anxiety. Take it step by step, and before you know it, you'll be enjoying your new kitchen.
It Starts at The Beginning
Decide how much you want to spend. Don't make it a vague number or a broad range. If you do this, you're likely going to spend more than you want to. Setting a number at the beginning is a goal for you to stick to.
Think about how long you want to stay in your house. There is such a thing as over-improving. If you put a high-class kitchen into a lower class neighborhood, you can potentially lose on your investment.
Know Cost Breakdowns
Knowing specifically what each part of the remodel costs will make it easier to plan out your budget. Labor usually clocks in as the highest remodeling cost. The next parts depend on what you will be remodeling, but cabinets tend to rank high on the list, along with appliances.
If you have no idea what your price breakdowns will be like, dig deeper into the specifics. Talking to an expert can help you sort out detailed pricing.
Set Aside Emergency Funds
So you've budgeted out your funds and allocated dollar amounts to specific categories. But surprise! There's always going to be unexpected things that happen when you're redoing your kitchen. Set apart about twenty percent of your renovation funds to some wiggle room. That way, when something comes up like you realize you need to get new floorboards or rewire electricity, you won't panic that your perfect budget is ruined. You prepared for this.
If you can't stay in your home while the renovations are being made, you need to factor that into your budget as well. You may go stay with a relative or friend, or you'll have to pay for a hotel. The cost of eating out should also be considered if you aren't able to use your kitchen.
Know How You'll Pay
You know you're going to pay, but do you know how? Look into financing options long before you actually start your project. There might be fees that you didn't expect that you will have to take into account, and you'll usually have to pay for them up front. This could throw your whole budget plan out of balance if you didn't do this in the start.
What are Your Priorities?
Small details add up into big costs. Carefully think if you really need that French door fridge or fancy faucet. Something else could do just as well and let you use your money for things that you care about more.
Look at that starting goal that you had when you began your work on this project. Don't stray from it. It may be tempting to add extras in once the remodel begins, but unless you really do have the funds, you might regret the decision later.
At Reico Kitchen & Bath, we make remodeling your kitchen one big simple step: call us, and we'll take care of it. Our experts can help inform you about what the projects you're looking into will cost, and how you can plan your model around your budget. The one thing not to cut out of your remodeling budget? Advice from us.