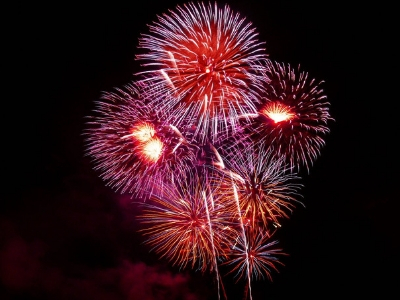 The beginning of the year is a time to reflect on the past months and see how far you come, and see where you want to go. If you're planning on setting goals, it's hard to think when you're feeling cluttered and stressed.
The state of our homes affects us more than we might think. A messy house means a messy mind. And where do we spend a lot of time in our messy house? Our messy bathrooms.
Maybe your bathroom is messy because you don't have enough storage and need a renovation. Maybe you need to figure out how to make the most of your space. Either way, it's time for a change: this year, it's time to actually like your bathroom.
New Years Resolutions for Your Bathroom
From simple fixes to complete renovations, stop telling yourself that you can't change the bathroom you have.
The Bright Side
If you've got a dim bathroom, you're not going to enjoy your time while you're using it. Brighten up your bathroom by making a resolution to get better lighting.
This might be as easy as adding task lighting like sconces to the sides of your vanity mirror. But you might need to take it a step further and consult a lighting expert to see what you can do to up your lighting game.
You can add natural light with a skylight, toe-kick lights for night lighting, LED strip lights, or renovate your old overhead lights. It's a new year, so it's full of new possibilities.
Maximum Organization
One of the number one reasons a bathroom gets out of hand is because there isn't enough storage space for all the items that need to be kept there, and it comes out looking messy and unkempt.
Add drawer organizers to maximize the space efficiency in your bathroom and keep everything so you know where it is. Not only will this give you some peace of mind, but it will also help you with your time efficiency because you won't have to rummage for your items.
If you don't have enough storage space all-together, you'll want to think about renovating and adding cabinets to your bathroom. Pull out cabinets, extra drawers, and extra counter space all add to the ability to be able to store things in your home. Talk to a professional to see what type of space options are available for your bathroom.
Sit Back, Relax
Yes, the bathroom is supposed to be a place where you unwind. But we know it easily becomes the place where you hurriedly hop into the shower, brush your teeth, and run out the door.
Take some time to reset and rest. Draw yourself a bath, and read a book. If your bathroom isn't a place where you want to do this, it's time to renovate so it's a space where you can recharge. Look into getting a new bathtub, adding a tub caddy where you can store your things, or adding decorations to your bathroom that make it feel more peaceful like paintings or new wall tiling.
This is your year. At Reico Kitchen & Bath, we're excited to help make it your year, too. Let us partner with you in your bathroom renovation project, and it will be the highlight of your new year. If that fresh start is what you're looking for, contact us today for a consultation.