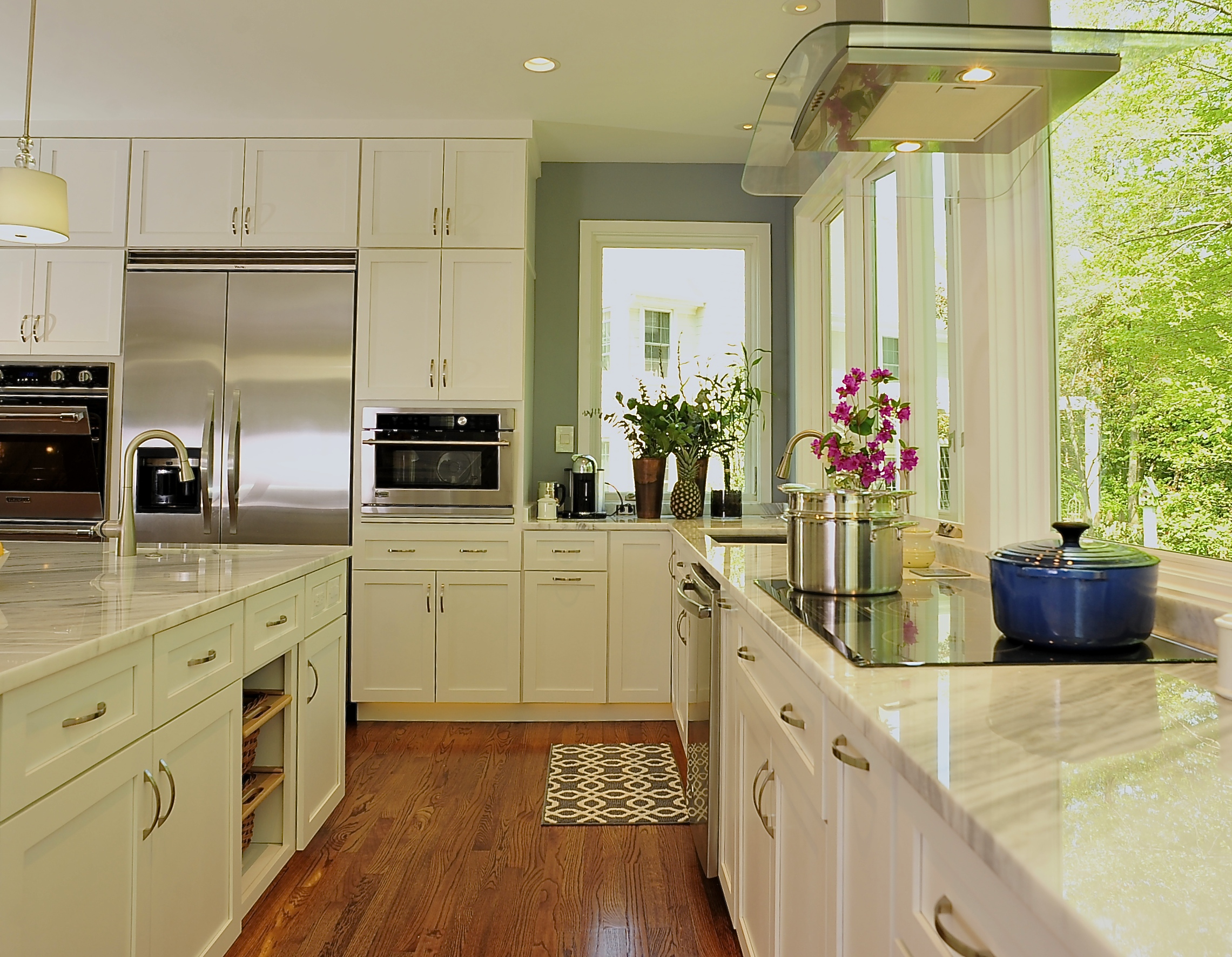 Looking to remodel or rebuild your kitchen? Projects like these can make your life easier and add value to your home, but only if you plan them out carefully. Make sure not to get caught in the common pitfalls of kitchen design, or you'll end up wasting space, managing trash and recycling poorly, or blocking access to key parts of the room! With the following tips, you can avoid the most common design mistakes and create a kitchen that meets all your needs for the long haul:
Foster Air Flow
If you have any hope of building a kitchen that is truly comfortable and sanitary, ventilation is essential. The better you ventilate the room, the less you'll have to deal with mold, mildew, bacteria, and other threats to health and safety. Yet many homeowners rely on inexpensive range hoods, which move the air around but do little to remove mold, germs, and moisture. To avoid these problems, invest in a quality range hood and change the filter on it regularly. You should also open windows and run a fan during and immediately after cooking, as this ensures that the air in your kitchen will be replaced with cleaner, fresher air from outside.
Keep the Triangle Clear
Don't fall into the trap of blocking the kitchen triangle, or the area that contains the sink, fridge, and stove. Not only do you need to use all three of these features on a regular basis, but you also have to switch back and forth between them. So you should make sure there isn't anything blocking them while keeping them a reasonable distance apart. In an ideal kitchen, this distance should be between 10 and 30 feet. Any more than 30 and you'll have to travel too far; any less than 10 and you'll feel cramped.
Make the Most of Storage Space
You can never have too much storage space, and any missed opportunity to store food and equipment undermines the convenience and usefulness of your kitchen. Yet many homeowners leave valuable space unused. To avoid this, pay attention to:
Cabinet Shapes & Layout

- If your cabinets or other kitchen features are shaped or arranged unusually, you will have a harder time using 100 percent of the space along the walls. Instead, opt for rectangular features, and arrange them side by side.

Higher Areas

- If there's any space above your refrigerator, microwave, or other elevated equipment, place cabinets there. Even if you'll have trouble reaching them, they're useful for storing things that you only use on occasion.

Kitchen Islands

- If you have an island, consider what you will use it for. Then design your cabinet storage underneath to accommodate the kitchen items you will need for that area.
Storage space isn't just about convenience; it's also about cleanliness! The easier it is to organize pots, pans, plates, and food, the less likely they are to clutter your counters and block cleaning. This sets the stage for a sanitary kitchen.
To learn more about kitchen, bathroom, and other home designs, contact Reico today.
Article sources:
https://freshome.com/2012/10/23/10-mistakes-you-dont-want-to-make-in-your-kitchen-design/
https://www.bobvila.com/articles/kitchen-ventilation/#.Wo2BtWZOrPA