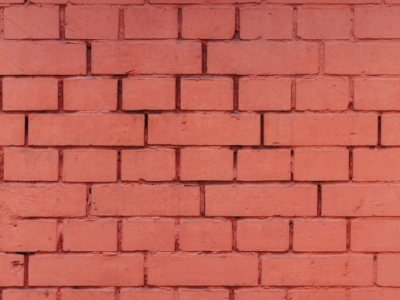 It's 2019. Move over, millennial pink. The Pantone color of the year is living coral. This vibrant hue is rich and full of life, deeper yet bright than its millennial pink cousin.
But it still remains neutral enough to incorporate into everyday life to add that pop of color. Which is why if you're faced with a drab kitchen, it's the ultimate color to infuse some life into the room.
Back to Backsplash
For a while, backsplashes were the forgotten part of your kitchen. If you're dealing with boring white backsplashes, kick it up a notch by adding living coral into your lifeless wall.
Ask a kitchen designer to warm up your walls by adding coral colored hints to your tiles. If you want to go bold, you can wash the whole wall in color. But if you want to start slow, just a few accent tiles here and there of color can go a long way to opening up your kitchen and adding intrigue to the eye.
Brighter Background
Open face cabinets allow you to display your cookware as a decoration. And they also give you the opportunity to paint the inside of the open cabinet in living coral to create an eye-popping effect.
On a similar note, you can add open shelving to your kitchen to impart this same idea into your kitchen area. You can add trinkets in coral colors to spice up the area and give it a new brightness.
Accent Wall
It would be overwhelming to paint your entire kitchen the color of the year, and probably a little more dramatic than your taste would allow. That's why just adding one accent wall is a great way to show off your fun side, but not be too distracting. It can also open up a room and make your kitchen seem more dimensional. Make sure to match with fun coral accents throughout the room.
Coral Countertop
No, we don't mean you should get a big slap of coral countertop and let that sit right in your kitchen. (Although, this could be kind of cool if you want to try to pull that off. A sweep of bold color can be a dramatic change for someone looking to really stand out.)
Your granite or marble countertops can come in an enormous variety of color. Go with a more neutral color that won't disrupt the flow of your kitchen. But the cool thing about these materials is you can choose them with flecks or veins of other colors. This is a way to add living color into your kitchen in a lowkey yet beautiful way. Look for countertops with this color infused into it, and you'll have the most trending counters out there.
Focus on Fixtures
Accent lights can focus your colors together in your kitchen and bring the entire look together. When adding accent lights, your shades can be in coral. Got dim, flickery kitchen lights you've been resenting for years? Time to renovate that into bright, fun lighting that you're going to want to bask in. Overhead lights can display coral lampshades, and pendant lights can also be accented in the color.
When you're ready to incorporate the color of the year or any color at all into your kitchen, call Reico Kitchen & Bath. We can assess your kitchen and let you know just how your new color can play out throughout it, whether you just want new kitchen cabinets or an entire new renovation. Stop living in black and white and step into color.