So you know you're planning to remodel your kitchen. And you've got most of your vision in mind. You're missing one key element, though, and you don't know what you need. It's the kitchen sink. So that means you've got everything but the kitchen sink. Literally.
Kitchen sinks are often forgotten when designing a kitchen, with so many other details to think about. The truth is, though, it will be one of the most frequently used elements of your kitchen. So you should put a little bit of planning into something that will greatly impact the overall feel of your kitchen.
Single or Double?
Next, you need to consider how many bowls you want your sink to have.
Single Bowl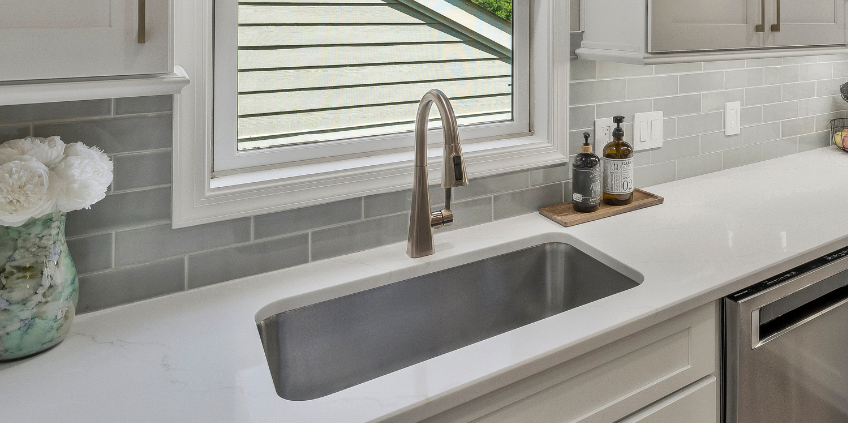 A single bowl is, you guessed it, a sink with just one basin. These sinks allow you to place your large pots and pans directly inside the bowl to get them clean conveniently. They also prevent dishes from stacking up on the side of the sink because they won't fit because there is usually room in these expansive sinks.
Single Bowl kitchen sinks are deep enough to cover almost anything in hot soapy water. There is never any confusion as to which bowl has the disposal.
The downside is that you can't compartmentalize if needed, like putting your clean dishes in one bowl and dirty dishes in another.
Double Bowl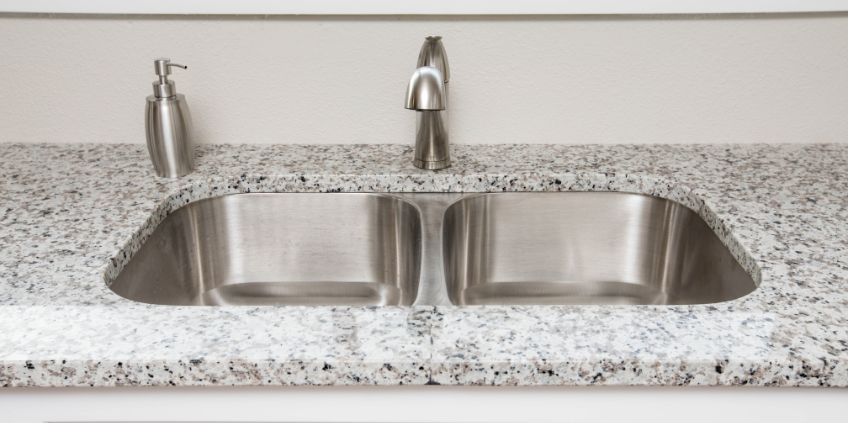 A double bowl is probably the most common sink, and it offers specialized spaces for washing, soaking, and disposal areas. You can rinse veggies on one side and dispose of skins and cuttings on the other. The two bowls don't have to be even in size, and you can get ones with ratios of 60/40 and so on.
A key thing to consider is whether your largest pots and pans fit in one of the bowls or both of the bowls. A common regret with sinks is getting one that doesn't fit them, and dishwashing is suddenly made much more difficult.
Materials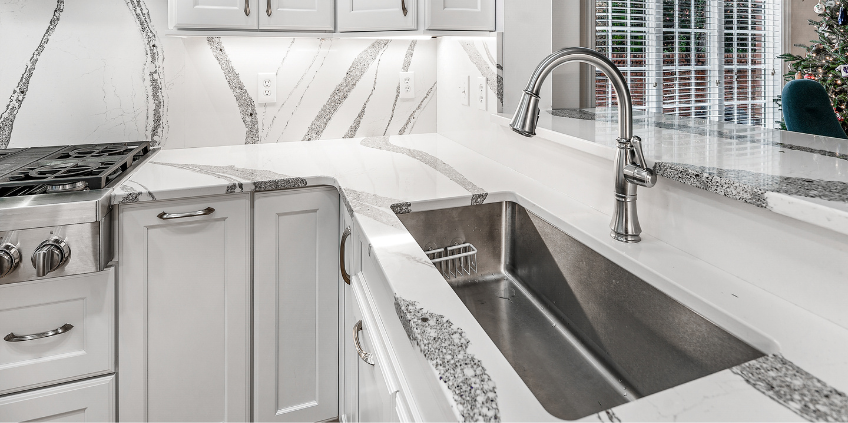 You have a lot of options for sink materials, and they have to be both practical and coordinate with the rest of your kitchen.
Stainless steel is extremely durable and can take heavy-duty work in your kitchen. It's also easy to clean but can show water spots easily. 16 to 18 gauge is the best, watch out for 22 gauge and the denting, vibrating, and other challenges it can pose
Cast iron sinks are often found in traditional kitchens and are very common. They are prone to chipping and staining over time, but if well maintained, have a high level of sheen that can't be beaten.
Fireclay sinks are on the more expensive end of the spectrum, but also are highly durable They sometimes masquerade as porcelain but are more heavy-duty.
Copper sinks bring warmth and unique energy to kitchens where they're installed but must be polished to be kept up. They age well and, over time, develop a patina.
Natural stone sinks give your kitchen an earthy vibe. They're very heavy and are often pricey. However, the patterns and style add richness to the entire room.
Types of Installation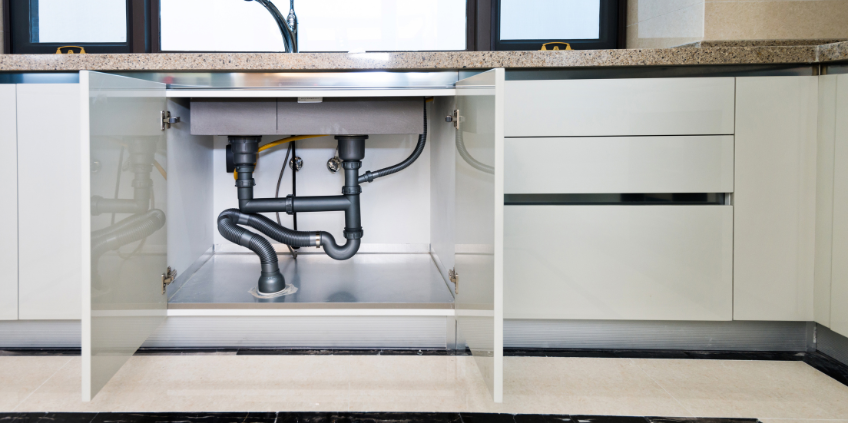 There are three basic ways that you can get your kitchen sink installed. Most other types of sink installations are variations on these three main methods. Knowing the types of installation can help you when it comes to figuring out what sink you want.
The drop-in method is literally as it sounds. You drop the sink into the basin, which sits right into the countertop material, usually leaving a rim between the sink and the counter. The sink sits slightly above the rest of the counter. This is typically considered one of the easiest ways to install.
Undermount sinks require an opening to be made in the counter that's the size of the sink that's going to be installed. The sink is then mounted under the countertop, the part of the method that makes it one of the more costly options. However, because the sink is sunk into the counter, it's convenient for liquid, food, or anything on the countertop to be swept right into the sink bowl.
Tile-In sinks don't have the rim between the sink and the counter that a drop-in sink has. The edge is flushed with the tile or material of the countertop, with grout usually lining the space between the sink and the start of the tile. This is a unique option for your kitchen sink.
At Reico Kitchen & Bath, we're ready and waiting to give you all the help you need regarding your remodel. Whether it's what type of sink you need to choose or the color of your countertop or new kitchen cabinets, we've got an expert. And we can make it easy. Call now to schedule an appointment that will get you that much closer to your ideal kitchen.