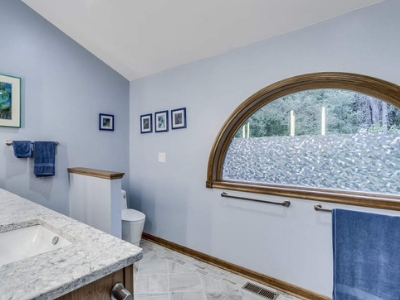 It's hard to look at your bathroom and imagine what it could look like. But what you do know: it needs to change.
Whether you have a complete vision for what you want or just know that it's time for your old bathroom to go, you can get the bathroom that you want. You just need to get a few things in mind to start building your vision.
Know Your Space
You can't look at your space and think you can make your bathroom bigger and better if you literally don't have the room for it. But master bathrooms, in general, are becoming larger, so if you have the room to expand, it's something to consider.
Some bathrooms are now being designed to the size of a small bedroom, with double sinks and walk-in showers. Want to get really luxurious? Add a spa tub.
If you have a spare bedroom in your house, you might think about it becoming the new master bathroom. It will be much easier if that room has existing plumbing in it already. That way, the plumber working on your bathroom can use what's already there and not have to start from scratch.
Storage Smart
If your master bathroom is small and you have nowhere you can move it to, you can still create a beautiful space. You'll just have to optimize your storage.
Medicine cabinets are one option that can lend you a lot of room without taking up much space. You can build them flush into the wall - that way, you're not using up any of the space in the wall at all.
Tucking storage into the corners of your room is also a strategic way to maximize space. Consider building a corner sink in your new master bathroom.
Fixture In The Mixture
You can plan your bathroom fixtures to maximize the space in your bathroom. You can even install your faucets on the wall instead of a large sink counter. Shower heads can be installed in the ceiling of your bathroom. Wall-mounted toilets also save floor space.
But if you have room to spare, you can opt for more luxurious selections. Adding a tub really takes your bathroom to the next level.
Bath and Shower
Speaking of adding a tub, when you're designing your new bathroom, you'll want to think if you should add both a shower and a bath. If you have plenty of space, then if you want both, you can add them with little hassle.
One wall will have to be at least five feet long, the standard size of a tub. Still, you can get tubs that are not shaped traditionally if you can't compromise on incorporating one into your bathroom.
Starting your bathroom remodel? At Reico Kitchen & Bath, we can help. If you're ready to start envisioning your bathroom and planning your vision, we're waiting to help. We're the one stop for all that you need when it comes to bathroom designs. Let us transform your bathroom into the getaway that you've always wanted.