What is in a backsplash? While you may not think of it as an integral part of the kitchen, the backsplash you choose can make or break the style of your space. You can create an exciting and updated look with your cabinetry and countertop selections only to have the backsplash take you back to square one if not given the proper consideration. Thankfully, our seventy years in business has allowed plenty of wins and mistakes with backsplashes to know what belongs in your kitchen and more importantly, what does not.
Do you even need a backsplash for the kitchen?
Before we even get to how to choose the right backsplash, the first question to ask is if you even need one? While backsplashes provide another layer of style to the kitchen, they also have a very functional purpose as well: protection! Think of all the water and grease you handle in your kitchen. Without a backsplash, this could all end up on the walls, creating quite a mess. With that in mind, here is why getting a backsplash makes sense most every time:
Practicality: Spills and splatters land on the backsplash and not your walls. You spend less time cleaning up and keep mildew and mold at bay. Moreover, they prevent stain build-up.

Aesthetic Function: People have come to associate backsplashes with beauty, and for a good reason. With the average American spending at least half an hour in the kitchen, you want the beauty of the space to come through. A drab kitchen just will not cut it.
How Do You Get the Right Backsplash for Your Kitchen?
Sampling!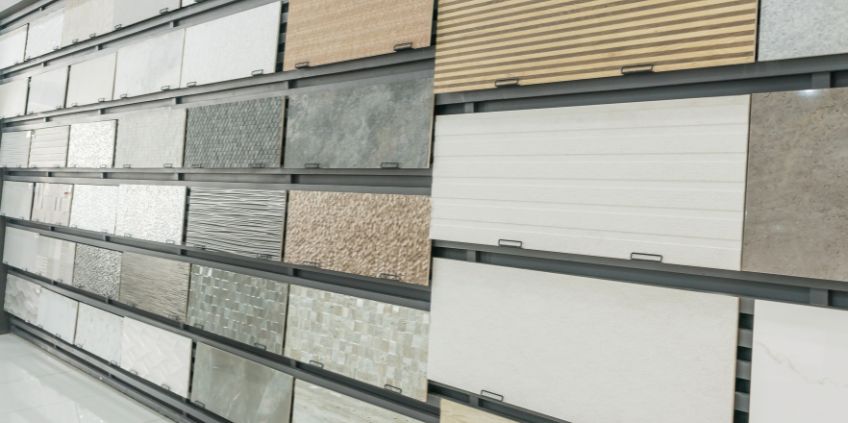 Ever seen a fantastic piece in the showroom that did not pan out as you expected once you brought it home and saw it in your space? The cabinet finish sample or countertop swatch you thought was a home run was a strikeout. The same can happen with backsplashes. You may look at a tile and think it looks magnificent against natural lighting. But in your home, it offers a completely different look...or feeling with it. It is important to take samples and try them out in your kitchen. Your favorite might be a home run for your kitchen...or you may be surprised by a choice you were not expecting.
Setting the Ambiance with Color & Light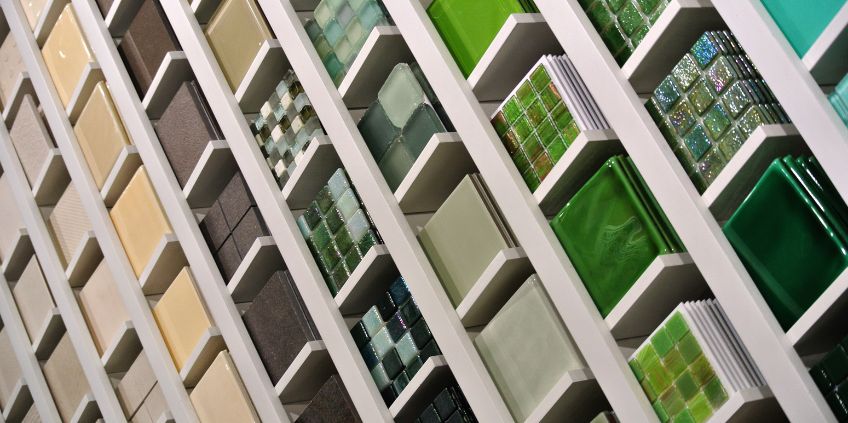 Playing With Color
One of the first choices you'll make when designing your backsplash is the color. A neutral backsplash sets the tone for a calming, simple space. If you have darker tones in your kitchen with the cabinets and countertops, the lighter hues can create a visually intriguing contrast.
If you want a bold look, your backsplash can play with color. Add pops of green or blue against the other neutral colors in your kitchen in order to create a focal point for your space.
Matching Your Hues
Of course, every element in the room will determine the overall look and mood in the kitchen. If you have been working with light colors for a bright and airy look, you can go with this. Light colors like beiges and light greens open up a room and make it feel bigger. On the other hand, you can choose darker hues for a cozier feel, especially for kitchens that also double as dining areas. Neutrals work as well to complement the existing layout more subtly.
If you want to keep the design simple, playing the matchy-matchy game with your colors makes sense. You can try trends like all-white or all-neutral elements.
Contrasting Your Hues
Rather than having the room boasting only one group of hues, as an alternative you can use the backsplash to introduce a shade from another group. A contrasting hue or color creates visual interest and avoids a bland look. When the whole room is neutral, adding a bold-colored backsplash can create a stunning and unique kitchen focal point.
Consider Maintenance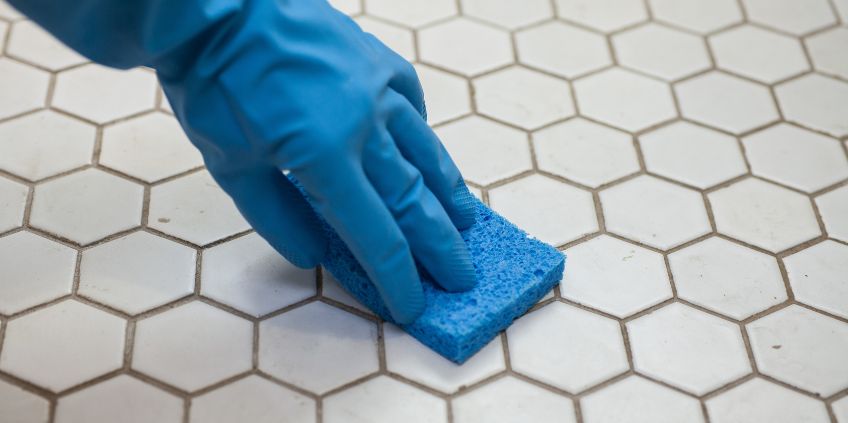 While the backsplash works to protect your wall, you also do not want to spend day after day scrubbing away at tile. It is important to consider how much work will go into keeping it clean. For example, solid tiles show more smudges compared to patterned tiles. Based on this information, a household with kids would likely benefit from patterns. Some clients opt for full-height backsplashes in the same material as their countertop. It creates its own unique look and provides the same ease of cleaning and wiping down as your countertops do, albeit a slightly higher price. But if you do not like to clean it just might be worth it.
Focal Point vs. Auxiliary Point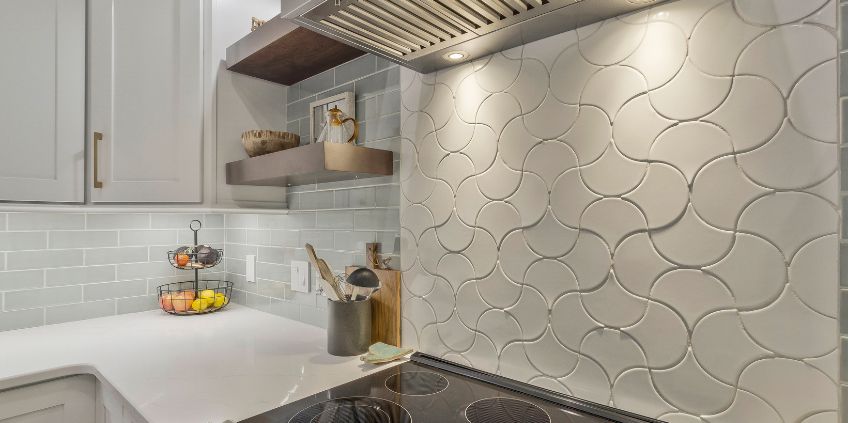 Do you know why choosing your backsplash is most often one of the last decisions you make for your kitchen? Let us break it down. Each element in the room plays a part in the overall look. From your cabinets to your countertops and even appliances, each detail tells a story. By the time you get around to choosing the backsplash, the room is almost complete. Most importantly, at that point you can gauge if your kitchen already has a focal point or if it needs something to tie everything together. So, what is it going to be in your case?
Does Shape Matter?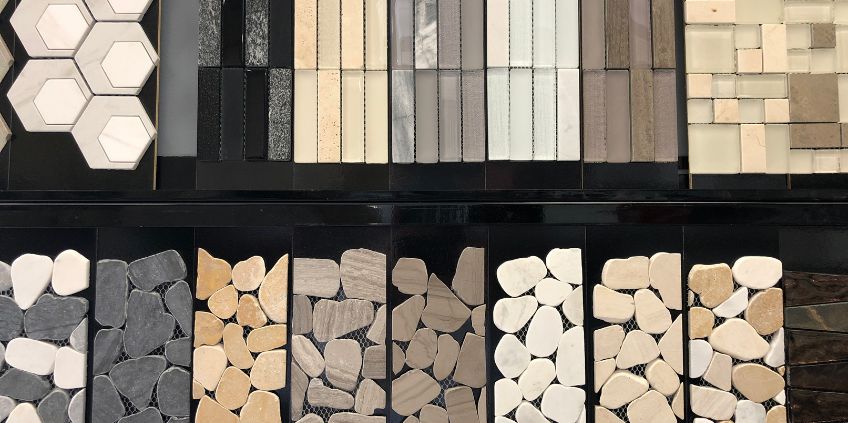 With tile in the backsplash, you can always work with classic sizes like 3" by 6". They work great and will not have you racking your head for placement ideas. Such designs are easy to pull off and work well in complement to the kitchen style. But what if you want to make your backsplash more than a functional space? Experiment with shapes and patterns! From waves to hexagons down to chevrons, you can find many styles that veer off the traditional path.
Blending Materials with Countertops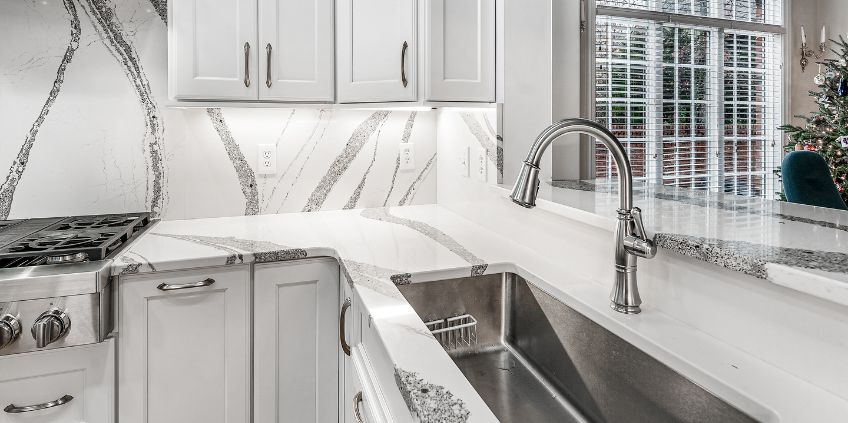 Don't ignore the other elements in your kitchen when you're designing your backsplash. Especially with your countertops, the rule for your backsplash should be all about contrast.
If your countertops are simple and neutral, you can play up your backsplash design more fully. If the opposite is true, you'll want to go with a more toned down backsplash to play off the rest of the design elements in your area.
If you think you want to match your elements, be very particular with what you choose. Having your backsplash match the rest of your kitchen can make it look washed out if all the space looks exactly the same. If you do want to match, go bold with your tile choice so that your backsplash can stand out as much as possible.
Trends vs. Timelessness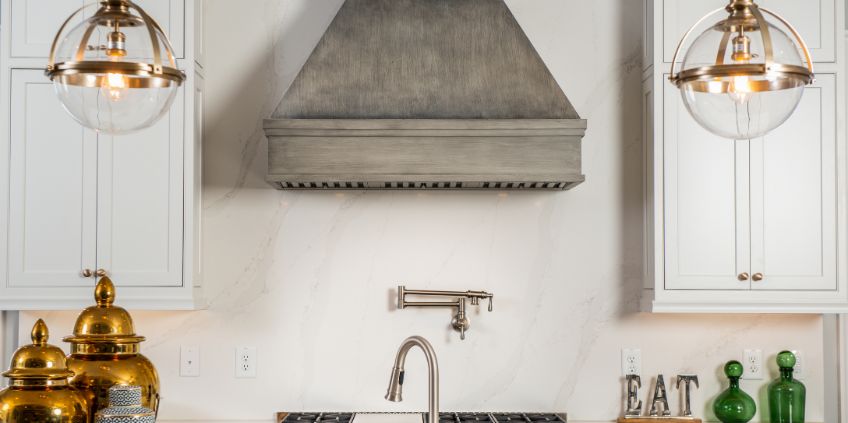 What is the better option in this case? Well, it depends. If you are a prospective home seller, trends can get you a better return on your investment. Most buyers desire updated looks and will lean into the kitchen for that look and feel more than any other room in the house . However, timelessness also makes sense. Think about natural stone. For centuries, people have used stone in their homes. It is a finish that has not lost its appeal. Of course, it comes at a heftier price but can you truly put a price tag on elegance?
How High Should You Go?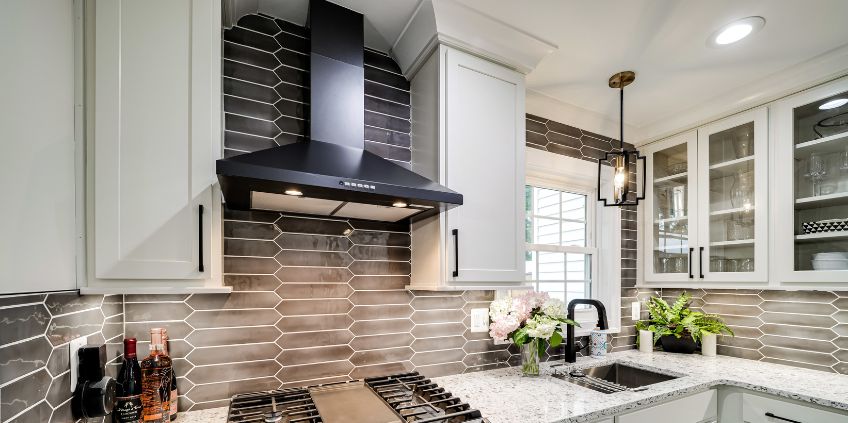 A standard backsplash runs up a few inches from the countertop, typically a separate piece in the same material as the countertop. It is simple and has adorned many homes for decades without adding much to the kitchen's overall appearance. Most kitchen remodels go for a variation of this, running the backsplash right up to the bottom of your wall cabinets and providing a nice visual transition or focal point between your base and wall cabinets.
Some opt to take it one step further and run the backsplash higher up the wall, in some cases all the way up to the ceiling! This is most often seen around a stove or slide-in oven with a hood above it. The tile goes up the wall between the wall cabinets and around your range hood. Now that is a focal point!
To learn more about how the height of a backsplash affects the kitchen, check out our blog on 4" inch tile backsplashes vs. full-height backsplashes:
https://www.reico.com/about-us/blog/2020/4-inch-kitchen-backsplashes-vs.-full-height-backsplashes/
Bigger is Actually Better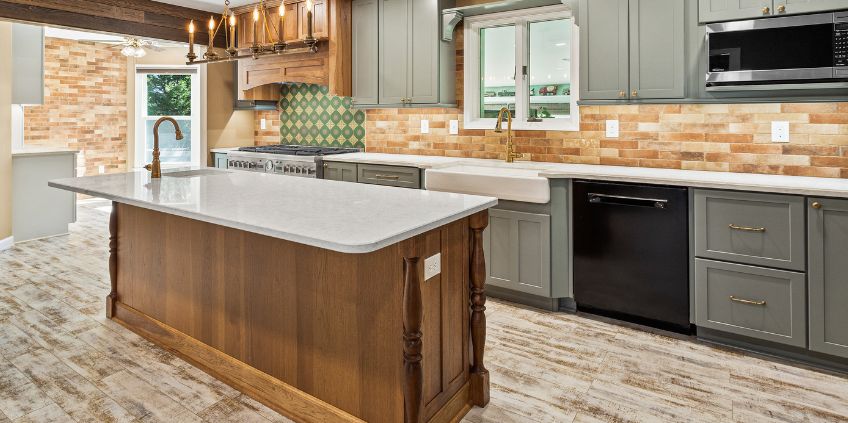 While this isn't always a true phrase, it can be very true of a backsplash. If you're going for a more contemporary vibe with your kitchen space, you can choose to extend your backsplash tiling all the way around the room.
This will raise the price tag of the remodel, of course, but also works to visually trick the eyes and make the kitchen appear larger. That's a small price to pay for a larger-looking kitchen.
A Material World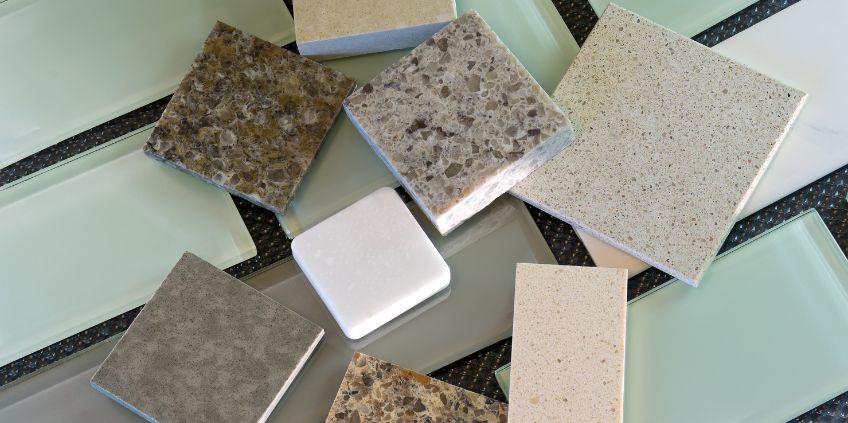 One of the other most important design elements in your backsplash is the material you choose. Is your kitchen contemporary? You'll want to go with ceramic or even glazed to keep that clean look. If you're more quaint, a hand-painted backsplash can be a beautiful added element. A brick backsplash adds to a rustic hue.
Bringing It All Together
Regardless of your backsplash choice, remember that it will be an integral part of the look and feel of your kitchen. Paying close attention to the cabinets, appliances, countertops and other product selections for the kitchen will often guide you to the best options to consider for a backsplash.
For help with your backsplash, and all the selections needed for a kitchen design or kitchen remodel, do not hesitate to contact us to discuss your project. Our expert designers will be more than happy to walk you through all your options!