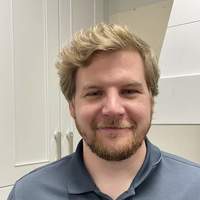 Bryan Stafford
Key Business Manager
Southern Pines, NC
With a background in construction and remodeling dating back to 2017, Bryan Stafford joined Reico Kitchen & Bath in 2023 as a Key Business Manager.  His experience with installation and project management led him to getting a general contractors license, furthering his own industry knowledge and expertise.
For Bryan, his goal to build great partnerships with his clients' that create a positive and nearly stress-free experience.  It his passion to help them achieve their project goals to bring their dream kitchen or bathroom to life.  
When not designing, Bryan enjoys time with his wife, his two dogs and the opportunity to travel. 
Request Consultation
Bryan Stafford
bstafford@reico.com
910 764-6430
265 Pinehurst Avenue
Suite B
Southern Pines, NC 28387

Request Consultation