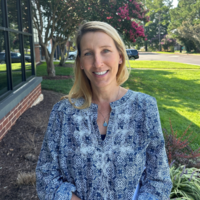 Caroline Redding
Key Business Manager
Raleigh, NC
With a wealth of experience in construction and design she began developing in 2000, Caroline's passion has always been to help her clients develop their perfect living spaces. Her work as a project manager has given her the hands-on training needed to anticipate unforeseen issues as well as take care of issues efficiently when they do occur. 
Caroline has a BFA from East Carolina University with concentrations in Surface and Environmental Design. She attended Penland School of Crafts and is CAPS (Certified Aging-in-Place Specialist) certified.  She specializes in high-end, new construction projects but truly enjoys the challenge and creative problem solving of remodeling.
When she is not on a job site with her dog Carl or in the office designing, Caroline enjoys painting, building furniture, yoga, and watersports. She is also a math whiz and loves shoes.
Request Consultation
Caroline Redding
CRedding@reico.com
919 578-6624
2728 Capital Blvd
Raleigh, NC 27604

Request Consultation