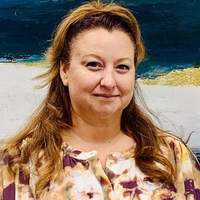 Catherine Neitzey
Key Business Manager
Fredericksburg, VA
Catherine "Cat" Neitzey joined Reico Kitchen & Bath in 2021, bringing with her a wealth of kitchen and bath industry experience.  With a Bachelor of Fine Arts degree in Communications, Art and Design from Virginia Commonwealth University in 1994, she jumped right into design in 1995.  To this day, Cat continues exploring new trends and learning how to integrate them into her designs.  It is her passion to find the right balance between form and function, creating elements of beauty and storage in her designs of kitchens, bathrooms and other rooms that delight her clients. 
When not designing, Cat enjoys the outdoors with her family and researching tiny home design and communities.
Request Consultation
Catherine Neitzey
CNeitzey@reico.com
540 374-4042
2362 Plank Rd
Fredericksburg, VA 22401

Request Consultation