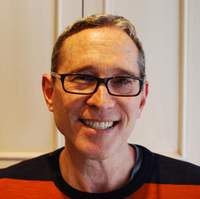 Daniel Altmann
Key Business Manager
Bethesda, MD
Daniel Altmann is an international designer with more than 20 years of experience in the kitchen and bath industry. With a master degree in architectural design from the Universidad de Buenos Aires, Daniel has designed custom kitchens in Argentina, Israel, Venezuela and the United States. Specializing in Ultra-Modern, European design, Daniel brings a unique and clean style to all of his home remodeling projects.
Daniel is a design consultant in Bethesda, MD for Reico Kitchen and Bath. He is fluent in English, Spanish and Hebrew and resides in Montgomery County with his wife and three children.
Find out more about Daniel and his thoughts on popular trends in kitchens and baths below:
Request Consultation
Daniel Altmann
daltmann@reico.com
3016340583
8123 Wisconsin Ave
Bethesda, MD 20814

Request Consultation