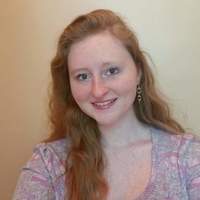 Elizabeth Shumate
Key Business Manager
Richmond, VA
With industry experience dating back to 2013, Elizabeth Shumate joined Reico Kitchen & Bath to continue her passion for the construction industry. This interested was cultivated at an early age, where playing with a hammer and tape measure was much preferred over toys. Her passion continued to grow into middle school and high school, doing work camps helping to repair or build things for people in need and taking trade classes that developed essential skills she still draws from today.
With an Associate of Science degree in Business Administration from J. Sargeant Reynolds Community College in hand, Elizabeth started designing kitchens and bathrooms. For Elizabeth, the part of kitchen and bathroom remodeling she enjoys most is the opportunity to work with clients to find the right balance of what they want and need so they can enjoy their space to the fullest. Getting creative to figure out the best design and placement of cabinetry and appliances is like a puzzle to her and she loves being able to use her design and construction skills every day to solve it.
Request Consultation
Elizabeth Shumate
eshumate@reico.com
8042530297
2132 Tomlynn St
Richmond, VA 23230

Request Consultation