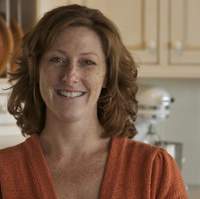 Katherine Dashiell
Key Business Manager
Annapolis, MD
Katherine Dashiell has been working in the field of Interior Design since 1995, with a dedicated focus to kitchen and bath design since she joined Reico Kitchen & Bath in 2005.  
Katherine is an educator.  She wants her clients to understand the decisions they are making.  She takes the time to ask questions, listen and understand before answering, creating a collaborative partnership with both retail and trade customers to design and create spaces that are both beautiful and functional.  
Katherine's role as an educator extends to the classroom as well, where she teaches kitchen and bath design at Anne Arundel Community College.  She is active in the local community and currently serves as the Events Chair of the Greater Annapolis Design District (GADD).
Request Consultation
Katherine Dashiell
kdashiell@reico.com
4109723862
150-T Jennifer Road
Annapolis, MD 21401

Request Consultation