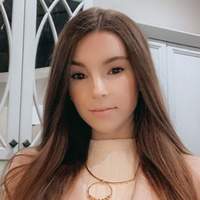 Kelsey McDaniel
Key Business Manager
Richmond, VA
Honing her passion for design, Kelsey McDaniel successfully completed an internship with Reico Kitchen & Bath during her senior year of college.  She then graduated with Magna Cum Laude Honors from Virginia Polytechnic Institute and State University with a Bachelor's in Residential Design and a Minor in Real Estate. 
Kelsey's studies focused on whole house design with a specialty in kitchens and bathrooms. She joined Reico full-time as Project Coordinator before moving into her current role design role as a Key Business Manager.  Drawing on this combination of curriculum and experience, she has developed a strong sense for transforming existing spaces into dream kitchens and bathrooms for her clients. 
With a focus to customer service, Kelsey is committed to going the extra mile for her clients and helping them through every step of their project. Whether it is a small addition or a large-scale design, she is up for any challenge with open arms.
Request Consultation
Kelsey McDaniel
KMcDaniel@reico.com
804 253-9467
2132 Tomlynn St
Richmond, VA 23230

Request Consultation