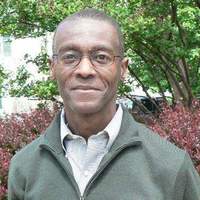 Marc Jean-Michel
Key Business Manager
Bethesda, MD
A graduate of William & Mary College in Williamsburg, VA, Marc started a career in the kitchen and bath industry in 2002.  Not long after, he joined Reico Kitchen & Bath in 2004 as Project Coordinator.  In 15 years as a Project Coordinator, Marc learned every aspect of kitchen and bathroom design and remodeling.  From managing projects from start to finish to ensuring everything was completed to the satisfaction of the clients his team worked with.  During that time, Marc developed and honed his design skills, leading him into his current position as designer and Key Business Manager for Reico Kitchen & Bath.  

For Marc, it is all about listening to his clients, making them comfortable during the process and building confidence in the project and next steps.  With equal doses of both practicality and style Marc considers himself a facilitator, balancing the ideas and dreams of his clients into the best possible solutions for them.
Request Consultation
Marc Jean-Michel
MJean-Michel@reico.com
3016346011
8123 Wisconsin Ave
Bethesda, MD 20814

Request Consultation