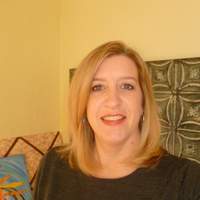 Michelle Stoots
Key Business Manager
Fredericksburg, VA
Michelle Stoots understands what it takes to provide her clients with world class customer service. Before joining Reico Kitchen & Bath in 2010, Michelle worked for Ralph Lauren, opening lifestyle concept stores for the company where attention to detail and outstanding customer services were critical components of the business. Building on those skills Michelle turned her attention to the remodeling and real estate market, working with banks and contractors to rehabilitate foreclosed and neglected properties for resale. It was during this time that she realized a passion for kitchen and bath design and planning.
Upon joining Reico, Michelle began working immediately with clients on their kitchen and bathroom projects. Whether it is working with homeowners, builders or investment property owners, she is able to help her clients by understanding their design and budget needs and turning their existing space into a beautiful new kitchen or bathroom.
Michelle is also an active member of the Fredericksburg Area Builders Association and participates in events such as their Parade of Homes from time to time.
Request Consultation
Michelle Stoots
MStoots@reico.com
5403748884
2362 Plank Rd
Fredericksburg, VA 22401

Request Consultation