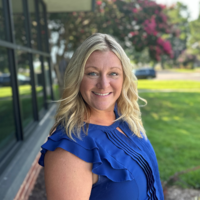 Mistie Liles
Key Business Manager
Raleigh, NC
Mistie Liles joined Reico Kitchen & Bath in 2017, making a career change from healthcare to the kitchen and bath industry.  Starting as Project Coordinator she quickly learned the details of the business and job management.  Working with builder production accounts, her skills in service were sharpened and she discovered a passion for fixing issues that arise.  Moving into a designer and sales role, Mistie understands that every project will have bumps in the road. However, having a strong partnership with her clients and working together ensures that the result exceeds everyone's expectations.  When her clients enjoy their finished project and tell all their friends to come to her, she knows she has done a great job.  
When not designing, Mistie is with her other passions… part time with the horses she tends to at a local horse barn and full time with her daughter doing anything and everything together. 
Request Consultation