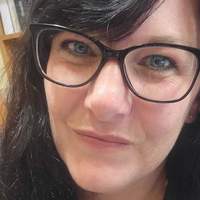 Sarah Myers
Key Business Manager
Timonium, MD
With an industry career dating back to 2014, Sarah Myers joined Reico Kitchen & Bath in 2022 at a Key Business Manager.  Her first experience was installing kitchens, and her love for remodeling grew from there.  Sarah learned each step hands on from beginning to end, allowing her natural skills to seamlessly blend with experience acquired over the years to become someone who pays attention to not only style and beauty but functionality as well.
Sarah is passionate about creating living spaces that are perfect for each client. By understanding their needs, she has learned how to make the idea of a design come to life on paper to help the client see their dream on the way to exceeding their expectations.
When not designing, Sarah loves to build things and repurpose or refinish furniture. Her favorite thing is a wall built of pallets, a beautiful focal point in her home.
Request Consultation
Sarah Myers
smyers@reico.com
410 776-2183
2101-B Greenspring Drive
Timonium, MD 21093

Request Consultation