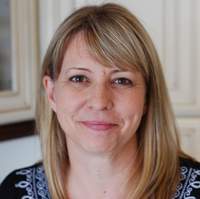 Susan Rotelli
Key Business Manager
Fredericksburg, VA
Susan joined the Reico team in 2013 with a B.S. in Interior Design from Ohio University and 8 years of experience in helping clients design their ideal kitchen.
Each project brings a unique set of challenges, and these challenges are what fuel her desire to master the space. Budget, time and space are often the most constrictive and Susan enjoys working with her clients to address it all and bring the project to life.
In addition to kitchens, Susan offers additional expertise in designing bathrooms, office spaces, bars and more and welcomes the opportunity to work with homeowners, contractors and builders.
Request Consultation
Susan Rotelli
srotelli@reico.com
5403748886
2362 Plank Rd
Fredericksburg, VA 22401

Request Consultation