You're always stepping all over them. Your bathroom floors deserve some respect.
Maybe they're in dire need of an update. Old, grimy tiles or washed-out, warped wood? Yeah, that's not the stylish look you are going for! Take that dirty rug off your floor you've been using to hide your tiles and get renovating. You'll be glad you did.
These flooring trends will inspire you to finally make a change. They're the styles that rose to the forefront during the Kitchen and Bath Industry Show. You'll be up to date for years to come if you take the plunge and add some style to your floors today.
Contrast is King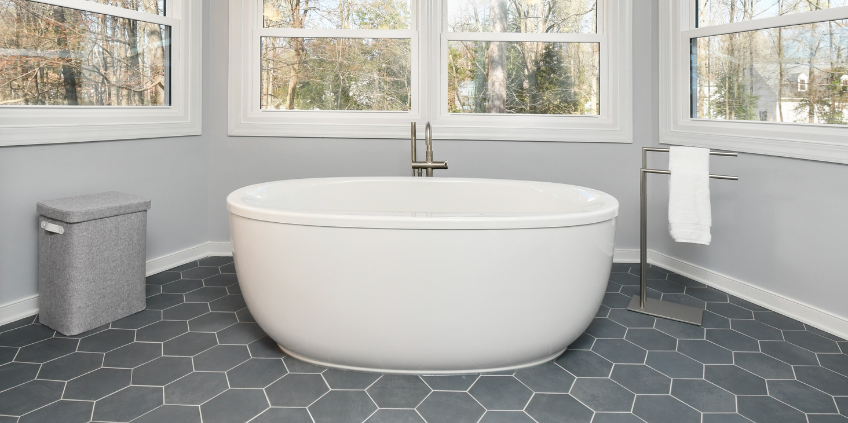 It's a trend that's been around since bathrooms were invented: contrasting colors. Choosing light and dark hues for your floor that contrast with the rest of the space is a great way to use flooring to your advantage and create intrigue for your area.
You can choose to get a light floor if you have darker paint on the walls or vice versa. This use of contrast will create a focal point and provide clean lines in your room.
You can also choose to contrast your actual flooring tiles themselves. Using light and dark hues in the tiles or the flooring wood is a popular avenue for flooring decisions. It will give your area improved texture - you'll be able to ditch those rugs altogether if you wish.
Grey All the Way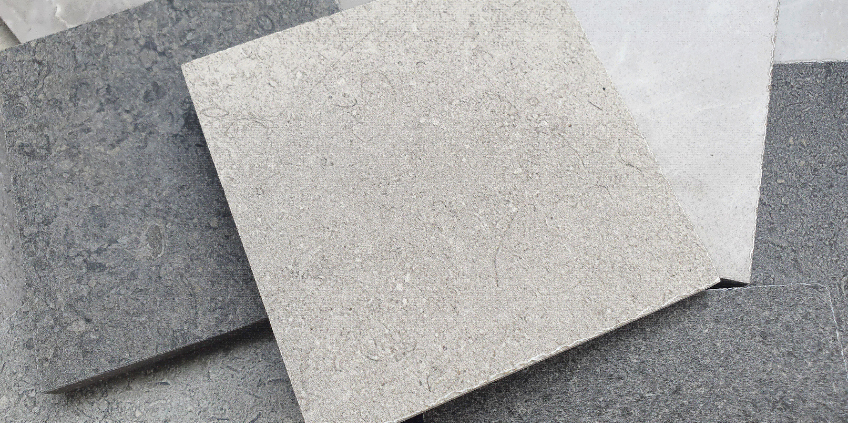 Choosing pleasant gray tones can actually help warm up an area in a subtle way, particularly if you choose grays with red and orange undertones.
They also contribute to a more natural, earthy-feeling living environment. As opposed to stark blacks or whites, the middle ground can create a comfortable feeling throughout the space and easily give off an organic vibe.
If you choose grays that are mixed with browns, the look becomes even more organic. Wooden flooring with gray hues is a rustic, weathered look that will make the bathroom, in particular, evoke a homey feel.
Trending Texture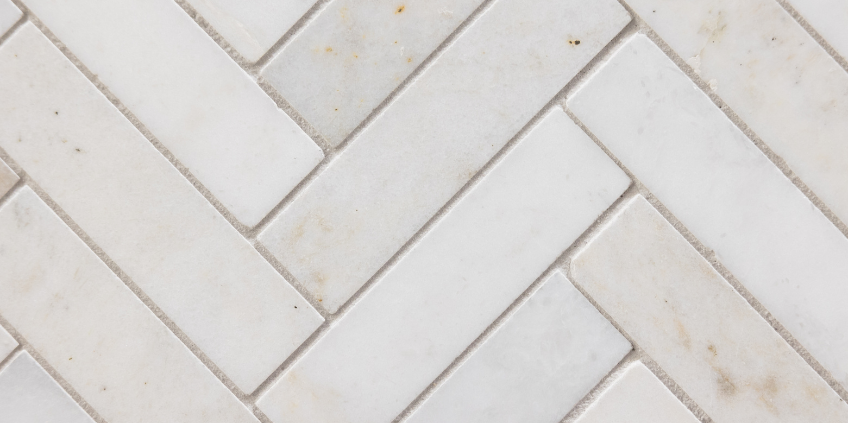 Gone are the days when you just have boring, white-tiled floors. Texture is trending, and with it comes more intricate flooring designs specifically created to catch the eye.
Chevron and Herringbone layouts for floors are taking center stage. You can also consider diagonal flooring patterns and patterns with mixed widths to really cause a disruption in the pattern that will draw the interest of the eye. You can achieve all these textures with wood, stone, and tile alike.
Color Scheme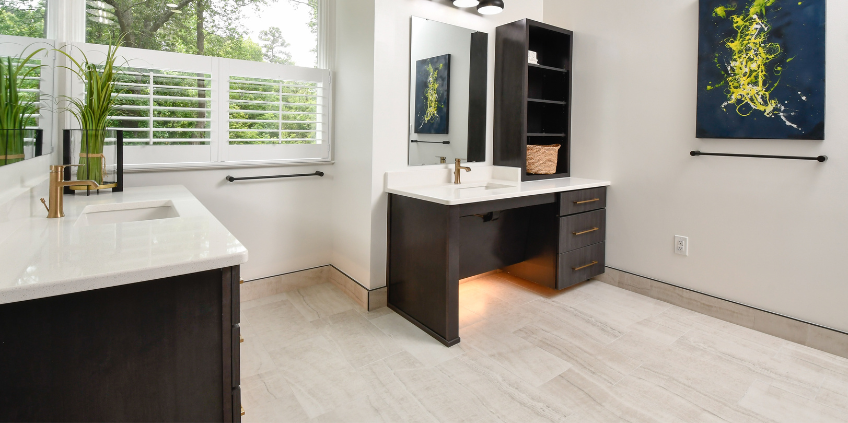 Before you do anything else, consider the color scheme of your bathroom. If you've already got one in place, perfect. Match your tiles according to the rest of the bathroom. If you're going for a complete overhaul, choosing light-colored tiles is an easy way to start building up a color palette. Once you've chosen them, you can add pops of color by selecting accent tiles that can be added throughout the floor or clustered at the foot of the toilet or vanity.
Tile Size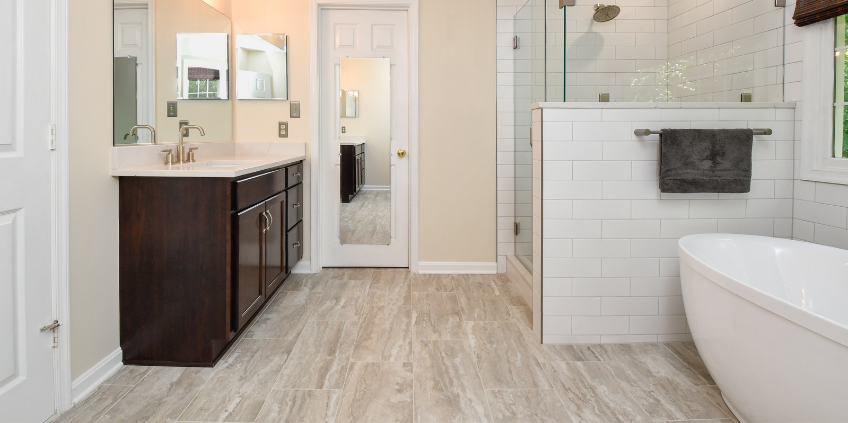 A fairly standard size for tile is 12x24. But the rule of thumb is that the bigger your tile is, the larger your space appears. Subway tiles are a classic choice that will make your bathroom seem timeless. Choosing a few different tile sizes has also become increasingly popular to add texture to the style of your bathroom. Try to limit it to no more than three different styles to prevent the look from becoming too cluttered, though.
Other Options to Consider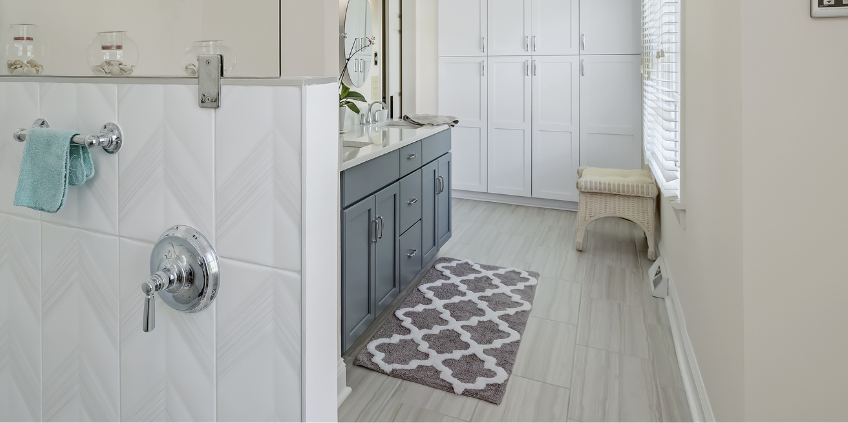 When you're done deciding what your bathroom floor makeover will look like, you can take the luxury to the next step. Heated bathroom floors are not an expensive item to add to your bathroom, but they can make it immensely more enjoyable to use. When you step out of the shower or bath, you don't have to be met with icy tiles if you get your floor heated.
You can also add a rug to your space to offset the tile with a texture. If you're looking to make your bathroom feel extra cozy, a matching rug can do the trick and also help dry off your feet in the meantime. Make sure it's a mildew-resistant material because it will likely be getting wet.
Reico Kitchen & Bath are the go-to experts for remodeling your bathroom. We are ready to assist you from floor to ceiling with all your bathroom project needs and have the resources you need to help ensure you are standing on firm ground with your choices for flooring and everything you need for your bathroom remodel.