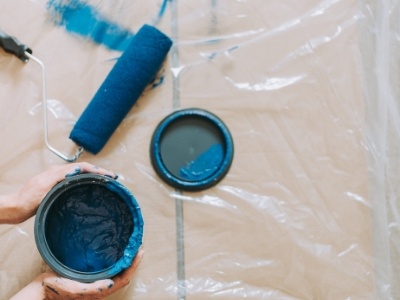 There is nothing that can breathe fresh life into a room quite as powerfully as a new fresh coat of paint. Working a fresh color scheme into your kitchen also gives you an excuse to renovate the whole area - cabinets, walls, appliances - your new hue awaits you.
But you might not know just what to choose. Here's how to put a finger on what color's going to work best with your kitchen.
Keep it Classic
When you work with neutral tones in your kitchen, you're never going to go wrong. White kitchen have reigned supreme for decades, and that's not changing any time soon. When you want your kitchen to look fresh and clean, pick white as your color choice. You can go with a beige if you want a more muted option that's still going to stand the test of time.
Don't Choose Color First
When you're not sure which color to choose, stop focusing on the color itself. We know that may seem counter-intuitive, but focusing on other parts of your kitchen can lead to color inspiration later down the road. There are literally billions of color palettes to choose from, and you can get overwhelmed easily.
Instead, let the other favorite pieces lead. Finding inspiration in other elements of your kitchen that you're positive you love can guide you into your color scheme. A rug that you've cherished forever could have accent colors you want to draw from.
Still unsure what piece to look at? Let your cabinets tell you what to do. Cabinets are often a focal point of the kitchen, so you might want to make your color scheme contrast them so they pop even more. You can also consider your flooring, backsplashes, and other appliances. All these options play into the entire color palette of the area.
Look at Lighting
Nothing is worse than deciding which color you love, then bringing it home where you're going to be using it and realizing it looks completely different in the light. The natural light of a room will greatly affect the perceived color of the surface of the walls is.
Northern light will make a room look cooler and darker. That means that using a warm color will make the room glow. The sun shifting and artificial light will all play into the way your color looks on your walls. It's worth the small fee to try out a paint sample.
Ready to get your renovation underway? Now that you've got your paint color scheme down pat, get all the other details in motion as well. Call Reico Kitchen & Bath, and we can consult with you on what you need to get done now that you've landed on the color that you want for your kitchen.