The backsplash in your bathroom is one of the first things people see when they enter the room, making it a great way to add personality to your bathroom, whether you're starting fresh or remodeling a bathroom. Not only does it protect your wall from splashes and spills, it can also be used to create visual interest or simply add a pop of color. There are endless possibilities when it comes to backsplash designs, including ideas that can cover the entire wall.
In this blog post, we will explore some of the best bathroom wall and backsplash ideas out there. We will show you the possibilities of what you can create using a variety of different designs and materials like tile, paint, wallpaper, and more! Whether you are looking for a classic or contemporary look, we have got you covered.
Play Around With Patterned Tiles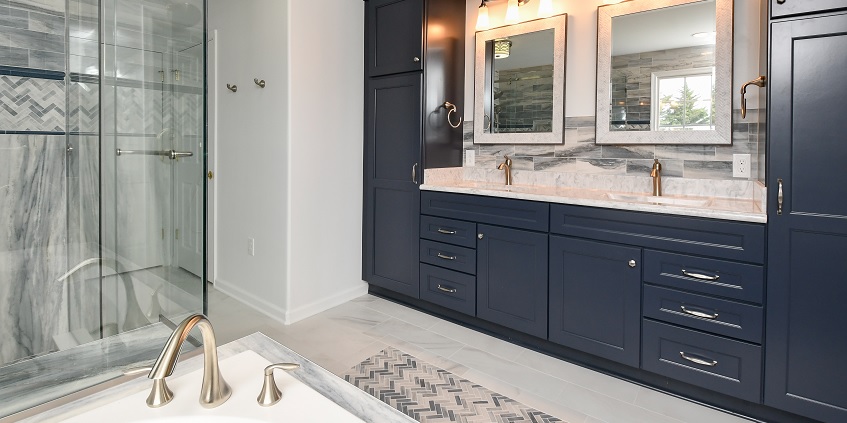 One of the trendiest ways to create visual interest in your bathroom is with patterned tiles. From geometric shapes to Moroccan-inspired designs, there are near endless possibilities when it comes to patterns. If you are feeling daring, you can even mix and match different patterns for a truly unique look. Just be sure to stick with a cohesive color palette so that things do not get too chaotic.
Tile The Entire Bathroom Wall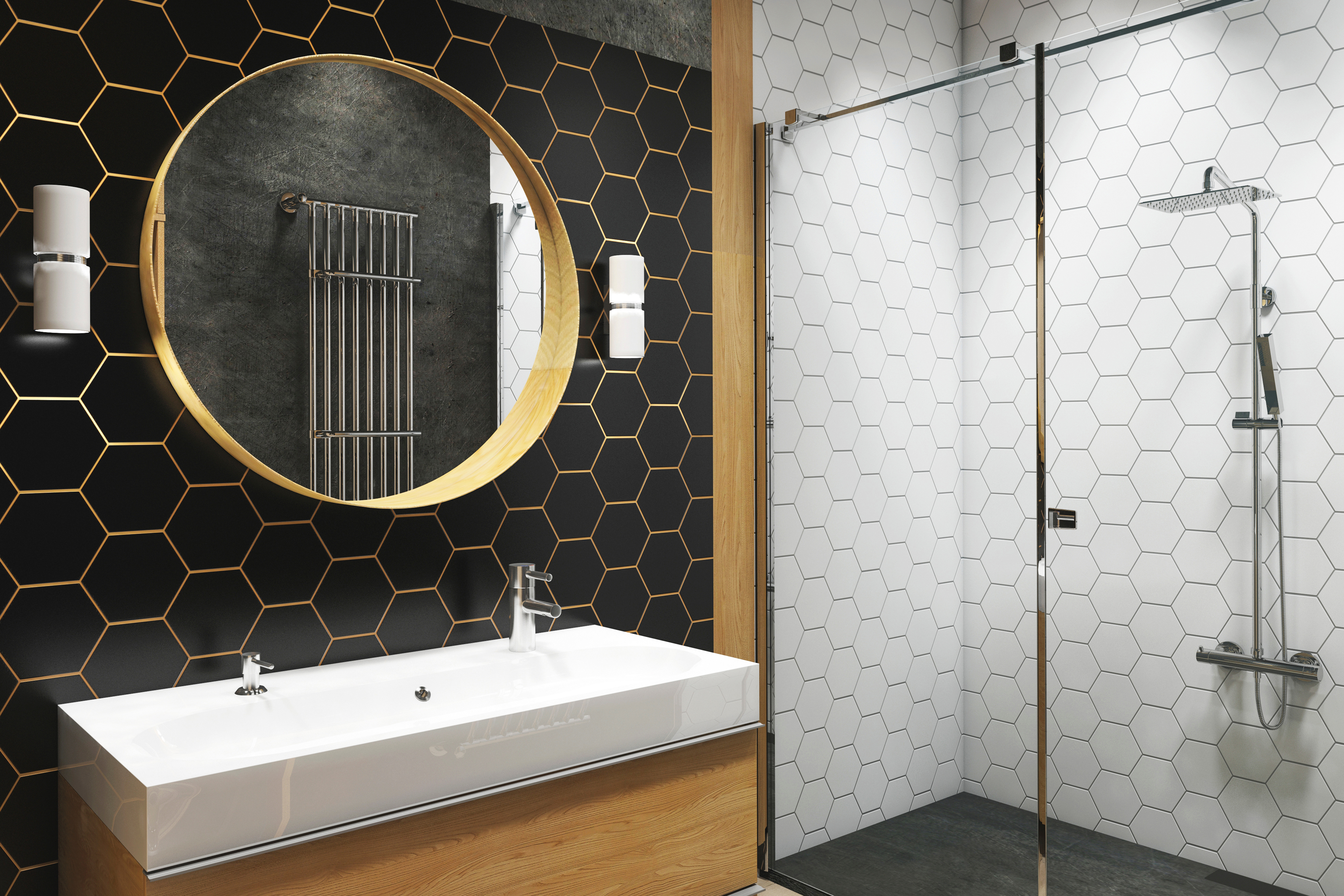 Another popular option is to tile the entire bathroom wall. This gives the room a luxe, spa-like feel. It can also be very practical in terms of cleaning. If you choose this route, make sure that the tile you select is waterproof and durable so that it can withstand the moisture in the room.
Go The Herringbone Way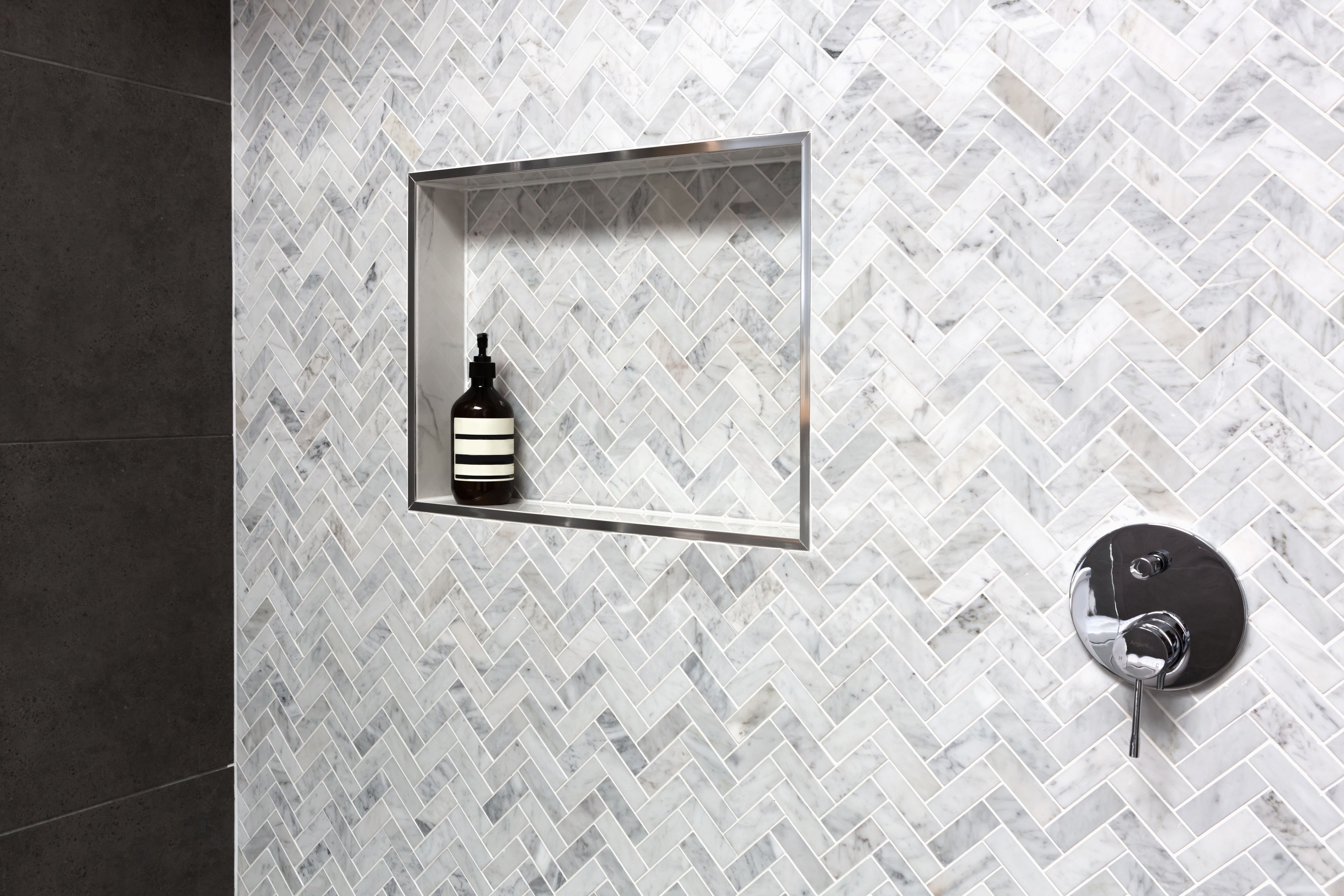 If you want something a little different than traditional subway tile, try laying your tiles in a herringbone pattern. This type of layout is ideal for small spaces because it creates the illusion of more space. This unique pattern adds visual interest without being too busy. It is also a great way to add texture to your space. You can play around with different colors and materials to create a one-of-a-kind look that reflects your personal style. While herringbone layouts are typically done with subway tiles, you can use any type of tile that you like.
You Can't Go Wrong With Classic White Subway Tiles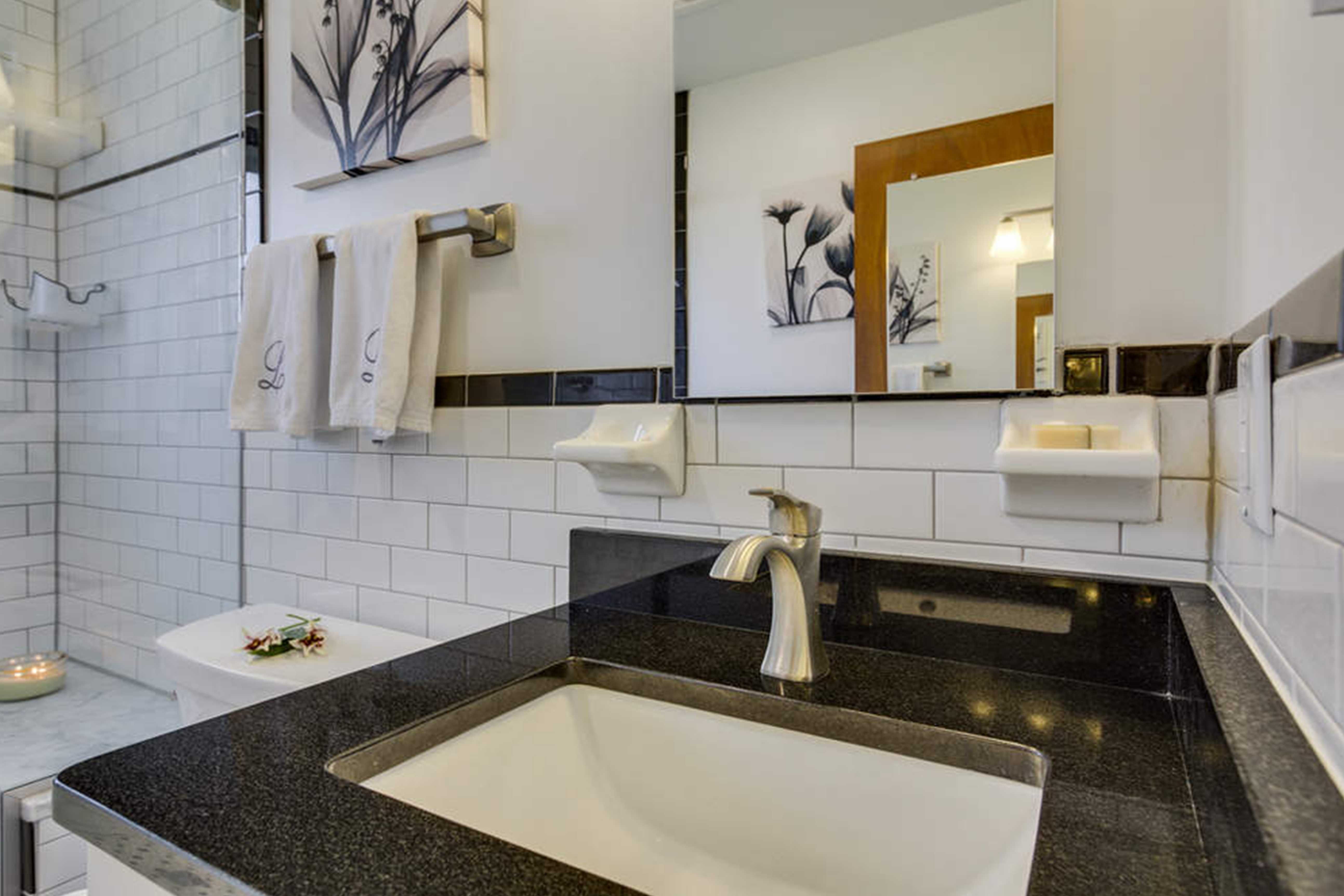 This style isn't just for kitchen backsplashes! If you prefer a more timeless backsplash option, white subway tiles are always a good choice in the bathroom as well. They are simple and clean, and they go with just about everything. Plus, they are easy to care for and won't show dirt or grime as easily as other materials might. You can use them as-is, or dress them up with a patterned tile border. Either way, they will add a touch of sophistication to your bathroom.
Faux Concrete Bathroom Backsplash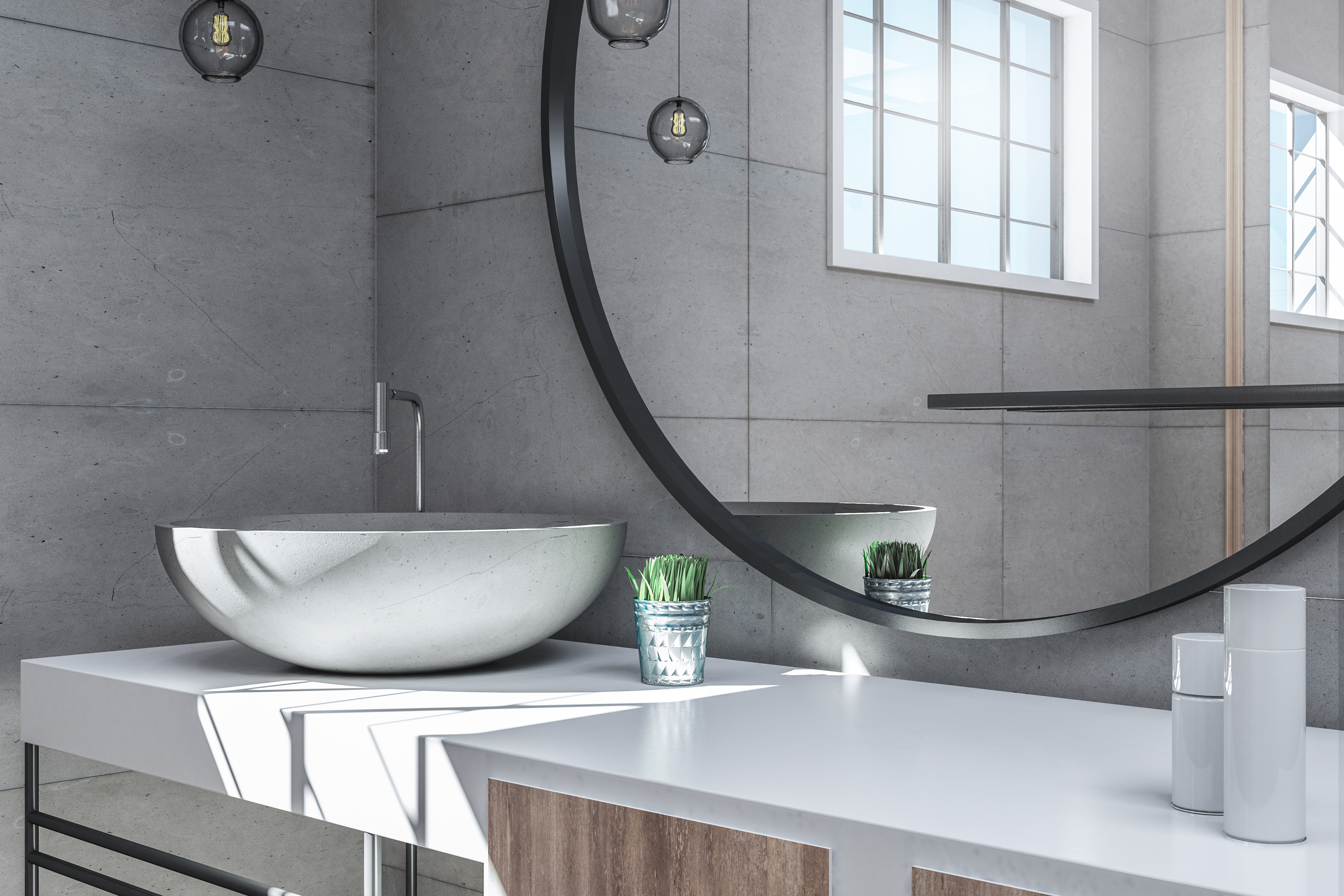 Faux concrete backsplashes are all the rage these days thanks to their industrial chic look. This material looks like real concrete but is much lighter and easier to work with. Plus, it is very affordable so you can get the look of luxury without breaking the bank. For added durability, seal with a water-resistant sealer before installing it in your bathroom.
Mosaic Tile Bathroom Backsplash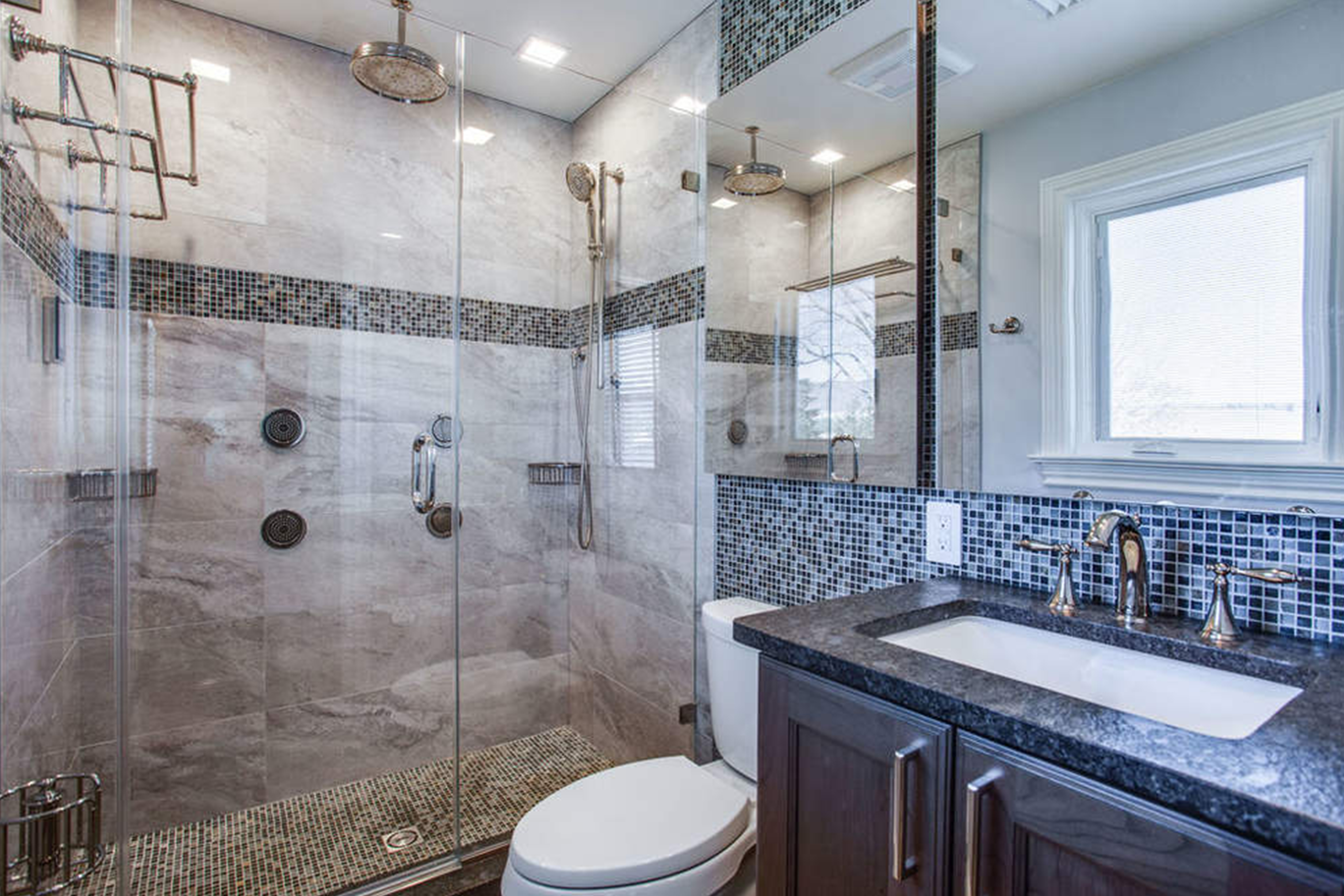 Mosaic tiles are another great option for creating an eye-catching backsplash design. These small tiles can be made from glass, stone, metal, or ceramic, so there are endless possibilities in terms of style and color. Just be sure to work with a professional installer if you go this route so that things are done correctly.
Classic Beaded-Board Bathroom Backsplash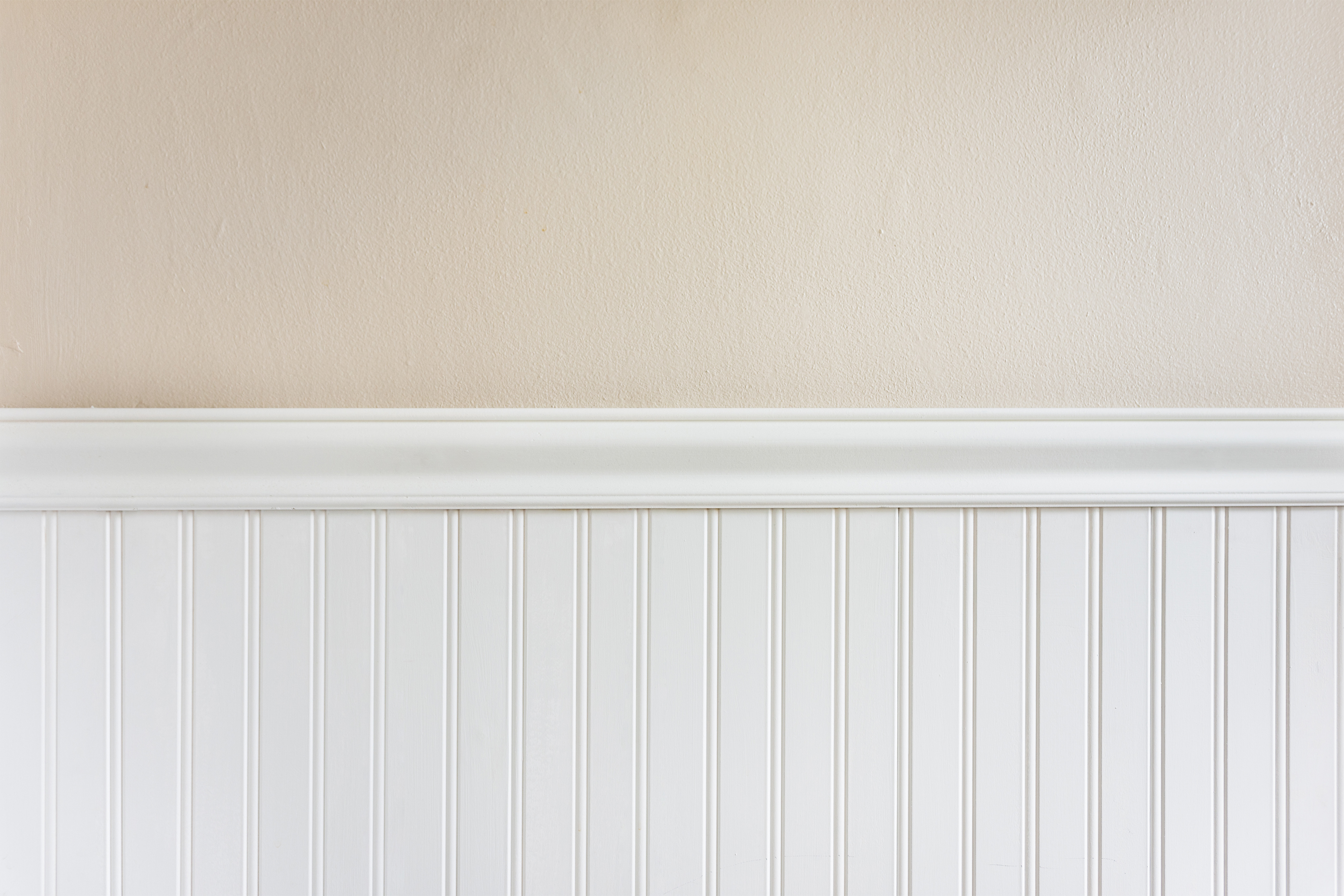 If you are looking for something traditional, beadboard is always a good choice. This material has been used for centuries in homes across America and provides both function and beauty in equal but traditional measure. It can also be quite pocket-friendly, so you can update your entire wall space without breaking the bank.
Glass Tile Bathroom Backsplash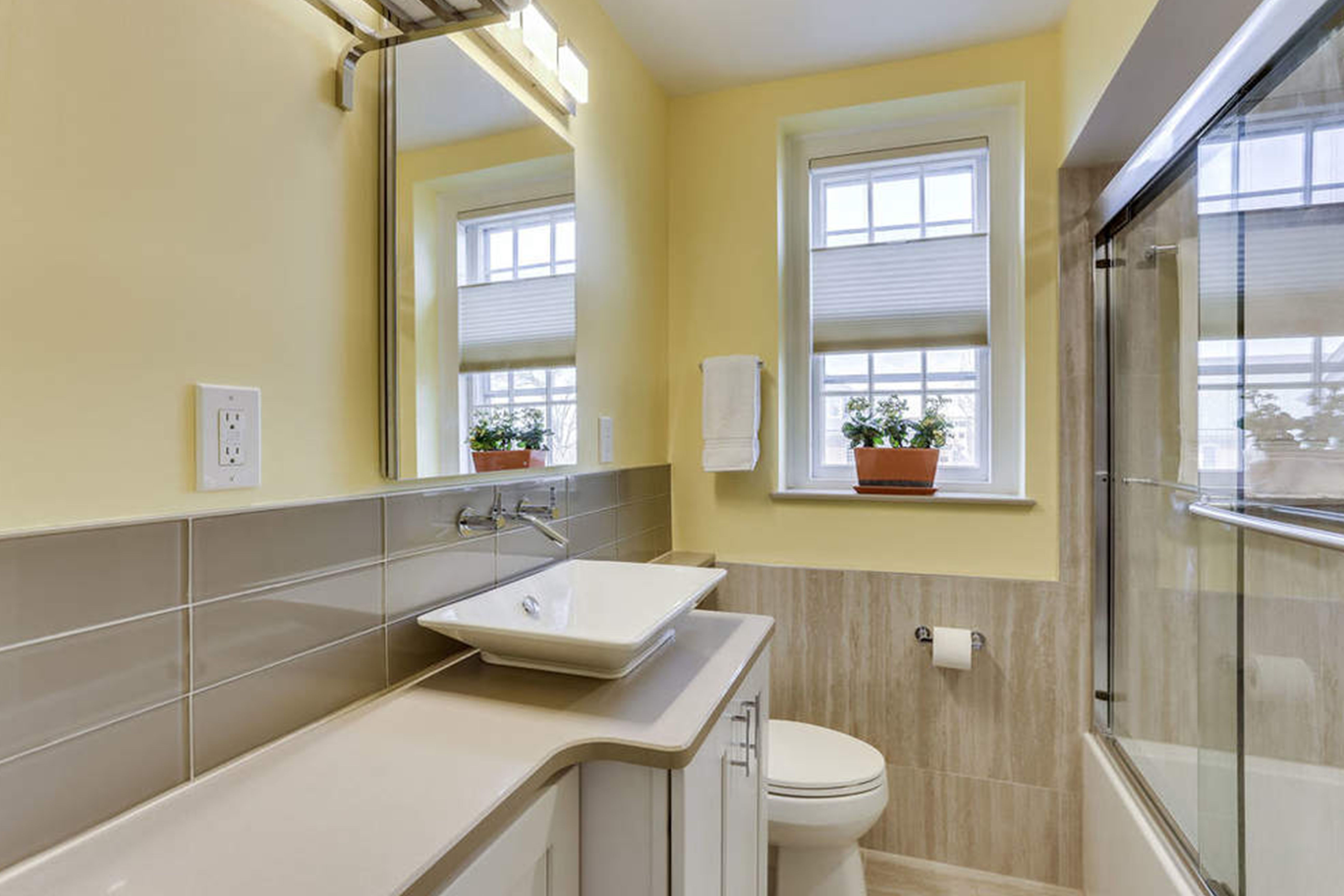 Glass tiles are another beautiful option for bathroom backsplashes. They come in an array of colors and styles so you can find the perfect match for your space. Plus, they are easy to quickly wipe down and maintain, making them ideal for busy bathrooms.
Wooden Plank Bathroom Backsplash
A modern twist to the classic beadboard, wood plank backsplashes and wall coverings are also gaining popularity. They ooze both warmth and character, and are often quite affordable. If you are looking for an inexpensive way to update your entire bathroom or just a single wall, this could be the perfect solution.
Paint that Wall
If you want something truly simple, paint the area behind the sink. Most vanity tops will include a small backsplash to offer some water protection. Painting the wall is a great way to add a pop of color or pattern. It can also give you some time to figure out what could be a future backsplash option. Regardless, just make sure that the paint you select is waterproof and specifically designed for use in bathrooms.
Waterproof Wallpaper for Bathrooms
Waterproof wallpaper is another option if you're looking for something temporary or cheap. There are tons of beautiful designs available that will stand up against moisture and humidity. Just be sure to follow the manufacturer's instructions for installation so that things go smoothly.
The Bottom Line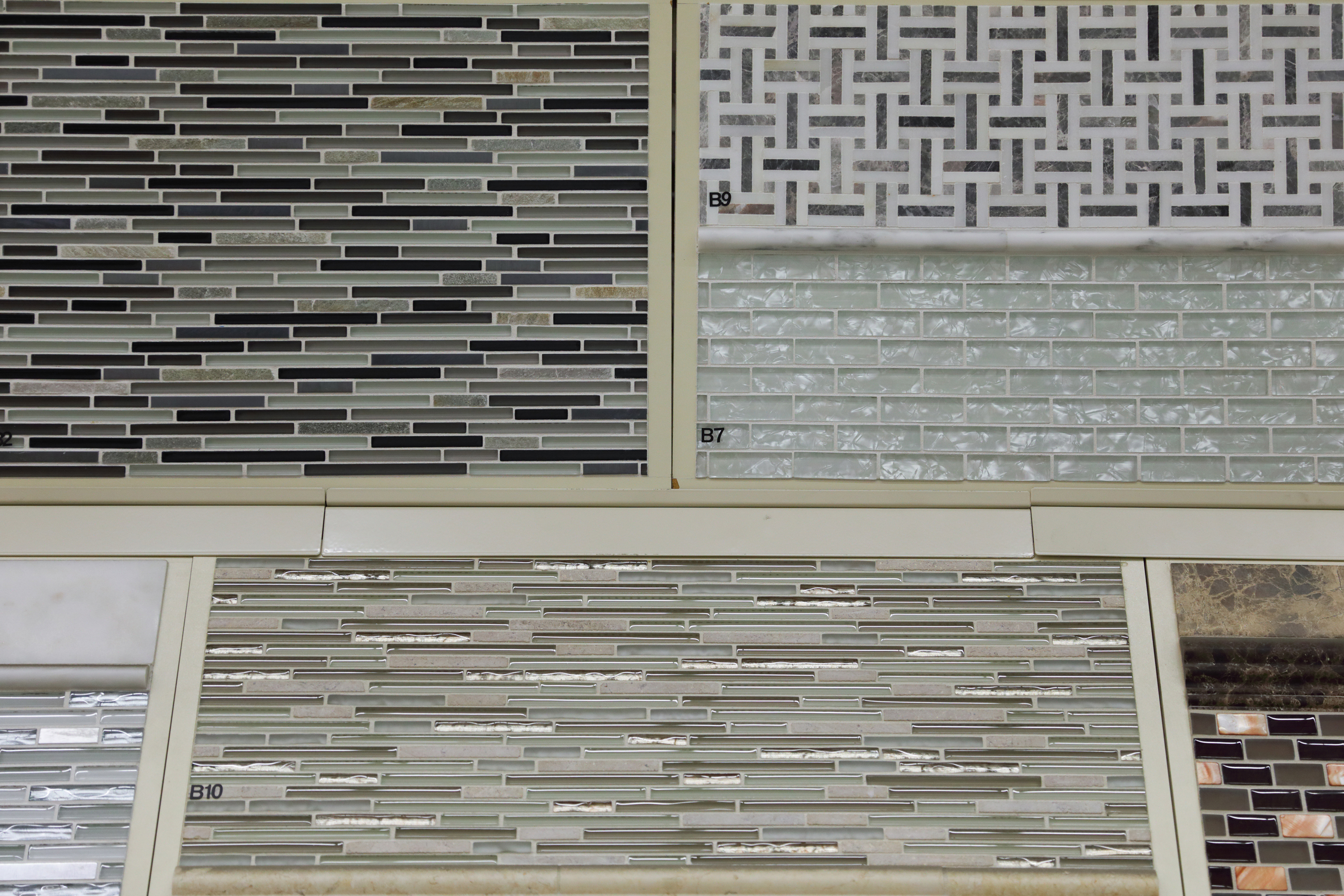 No matter what style or material you choose, remember that attention to detail is key when designing your new bathroom! This holds true for bathroom backsplash ideas, or the entire wall as you try to update or bring together the entire space by creating a stunning focal point. When you need help from a bathroom designer to come up with ideas or get started on your project, our team at RKB is always happy to assist. Contact us today to get started!